HyperX debuts next-generation gaming headsets
Audiophile quality headphones tip up from HyperX.
Published Tue, Jan 8 2019 6:29 AM CST
|
Updated Tue, Nov 3 2020 11:49 AM CST
CES 2019 - This year at CES, HyperX is showing off their highest end gaming headsets to date. This morning they revealed the Cloud Orbit and Cloud Orbit S gaming headsets. HyperX has partnered with Audeze, and Waves Technology to produce these high-fidelity gaming headsets.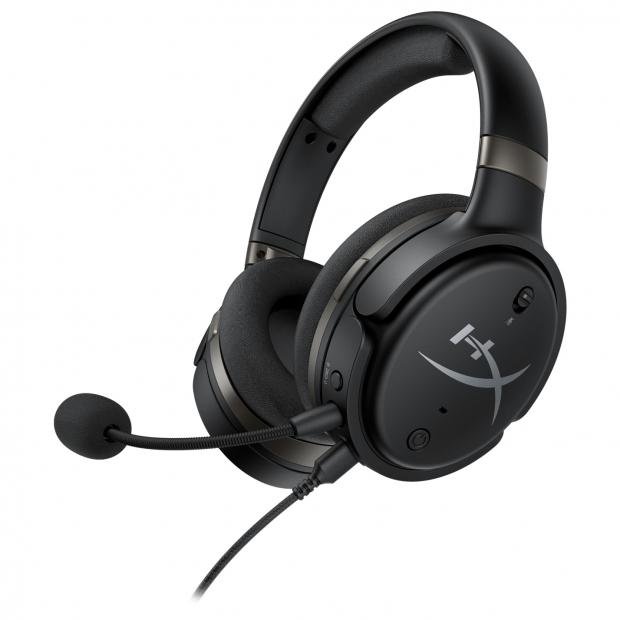 The Cloud Orbit headsets are the first HyperX gaming headsets powered by Audeze's patented 100mm Planar Magnetic Drivers for clear and realistic spatial audio. Audeze planar magnetic designs utilize extremely thin-film speakers and powerful custom magnets, allowing you to accurately hear where your opponent is located. Feel completely immersed in the field of play with high resolution audio clarity and wide sound stage.
Waves Nx 3D audio technology brings an immersive cinematic audio experience to gaming. The Cloud Orbit S includes Waves Nx head tracking technology to deliver a high quality hyper-realistic 360-degree audio environment where the users head movements bring the room to life 1,000 times a second. The technology precisely tracks your slightest head movements and intelligently creates an acoustic environment that you can move through, with pinpoint accuracy and perception.
We were able to demo the headsets today in the HyperX suite, and the feeling of being immersed in the environment was quite spectacular. Just moving the head slightly adjusted the audio source positioning, which provided the similar experience of when you slightly shift your head to recognize where sounds come from.
The Cloud Orbit and Orbit S features include advanced audio customization and personalized 3D audio settings including 3D audio calibration to individual user measurements, customizable room ambience and pre-set EQ profiles. A detachable noise cancellation mic with pop filter is included for chat and voice applications and can easily be unplugged for music-only purposes. Three detachable cable options are included to use with PC, Console, and Mobile devices.
Cloud Orbit & Cloud Orbit S - Specifications
Headphone Driver: Planar transducer, 100 mm

Type: Circumaural, Closed back

Frequency response: 10Hz-50,000Hz

Sound pressure level: 120 dB

T.H.D.: < 0.1% (1 kHz, 1 mW)

Weight: 350g

Cable length:

3.5mm (4-pole): 1.2m

USB Type-C to Type-C: 3m

USB Type-C to Type-C: 1.2m
Boom Microphone

Element: Electret condenser microphone

Microphone type: Noise-cancelling

Battery life: 10 hours (Tested at 50% headphone volume)
Both the HyperX Orbit and Orbit S will be initially available in the U.S. for $299.99 USD and $329.99 USD MSRP respectively and are backed by one-year warranties.
Related Tags