LG has just announced its new 14-inch and 17-inch laptops, expanding its Gram family of products. The new 17-inch LG Gram laptop is quite the beast, marking a return to the world of 17-inch laptops that has been pretty empty for the last few years.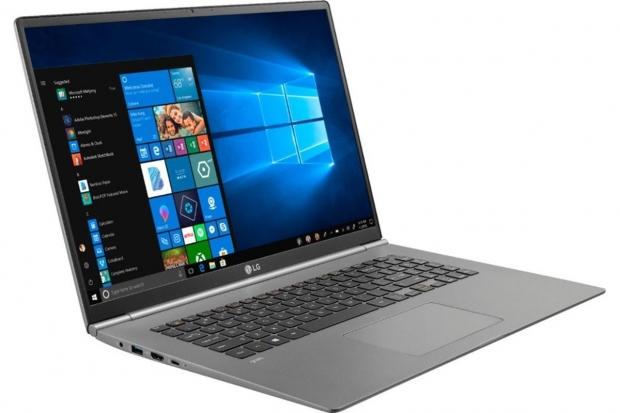 The new 17-inch laptop weighs less than 3 pounds which is impressive considering its large 17-inch screen which has a native resolution of 2560x1600 on its, surprise surprise, 16:10 aspect ratio panel. Inside, there's an 8th generation Intel Core i7-8565U processor, up to 512GB of SSD and up to 16GB of RAM. There's also a fingerprint sensor which makes logging into the 17-inch LG Gram easier than most laptops.
LG's big selling point here other than the what should hopefully be very spacious 17-inch 2560x1600 16:10 panel is the fact that the company is touting a huge 19.5-hour battery life on a single charge. The only laptops that come close to this are from Qualcomm in the form of Snapdragon-based Always On, Always Connected PCs.
There's also 3 x USB 3.1 Type-A ports, and a single USB Type-C port that doubles as Thunderbolt 3 for a huge 40Gbps of bandwidth. There's also a 3.5mm headphone jack, microSD card slot, full-sized HDMI port, 802.11ac Wi-Fi, and Bluetooth 5.0.
LG's new 17-inch Gram laptop will start from $1699 and will be available early in 2019.