Bethesda celebrates 25 years of Doom's demon-slaying havoc
Bethesda puts together a chaotic demon massacre to celebrate Doom's 25 birthday.

Published Tue, Dec 11 2018 6:13 PM CST
|
Updated Tue, Nov 3 2020 11:50 AM CST
Doom is now 25 (feel old yet?) and id Software is promising big things for 2019.
The Doom franchise helped pioneer the shooter genre and transform the genre into a titan of the industry, so it's only prudent Bethesda looks back on its 25-year legacy of ripping and tearing. The publisher and id put together a bloody and rather badass look at the FPS' storied history, from running on smartwatches, calculators, and even being controlled by toasters to an enthralling look at the new Doom Eternal.
Speaking of Doom Eternal, 2019 should be a big year for the series as it makes a triumphant hellspawn-slaying comeback. The new shooter takes place on a demon-infested Earth and sports all-new Doomslayer abilities like wall-climbing, dashing, a melee attack, and a two-handed hellblade to slice and dice monsters. Doom Eternal's macabre mayhem is being crafted on the next-gen id Tech 7 engine, which offers improved visuals, physics, and a strong heart-pumping 60FPS.
Read more: Doom Eternal is start of 'new Doom universe,' more games likely on the way
Doom's 25 anniversary also has a special Slayer's Club promo event that unlocks special goodies in Doom Eternal when it launches in 2019. You can sign up today with your Bethesda.net account to get a zombie Doomslayer skin, and I'm betting we'll see more content drop throughout the year.
If you prefer the 1993 version, John Romero plans to release a free megawad mod called Sigil that adds nine new singleplayer and multiplayer maps to the FPS classic. Sigil is slated to launch sometime in mid-February on PC.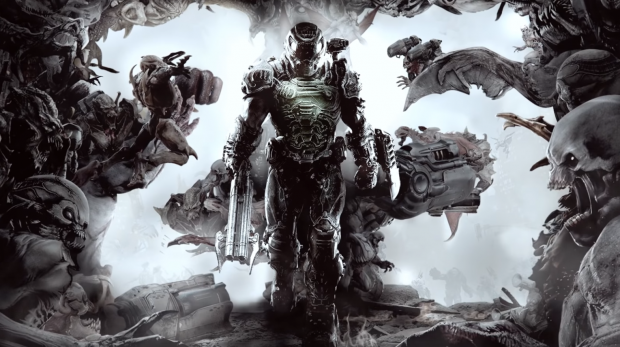 Related Tags