NVIDIA already has a slew of Turing-based graphics cards on the market in the form of GeForce RTX and Quadro RTX cards, but now it seems it's nearly time for the TITAN RTX to shine.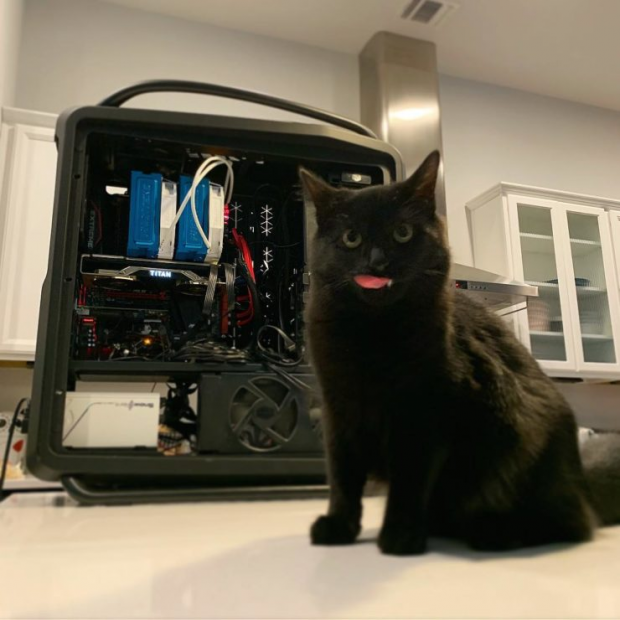 In an "accidental" leak Linus from LinusTechTips showed off the TITAN RTX box during the recent WAN show, as well as The Slow Mo Guys showing off the card itself with "TITAN" branding on it in place of the "GeForce RTX" branding we've seen on the RTX 2080 Ti, RTX 2080 and RTX 2070 graphics cards.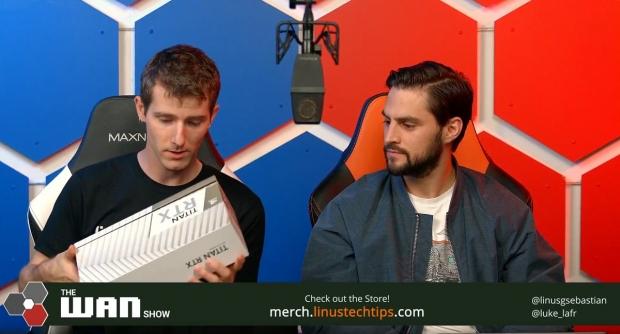 We don't know anything more than this, but this means that we can expect TITAN RTX graphics cards to be seeded out to reviewers in the coming weeks, especially if cards and boxes are in the hands of influencers now.
Now the biggest thing will be: performance, and price. It has to be 10-30% faster than the GeForce RTX 2080 Ti and by that margin I'd expect a price between $1499 and $1999 depending on how much VRAM that the TITAN RTX has to offer. Should we expect the same 12GB framebuffer as the Pascal-based TITAN Xp? Or could NVIDIA jump up to 16GB on the new TITAN RTX?