Crackdown 3 may not have microtransactions
But it should still be monetized in some way.

Published Sun, Nov 25 2018 3:08 AM CST
|
Updated Tue, Nov 3 2020 11:50 AM CST
Microsoft loves monetizing engagement on its Xbox-and-PC blend of platforms. But Crackdown 3, the company's most recent gaming ambition, may interrupt this trend.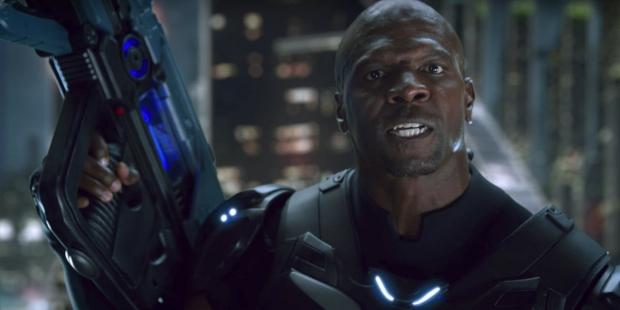 Crackdown 3 represents a tremendous investment for Microsoft. It'll have online multiplayer with dynamic, destructible environments all powered by Azure cloud servers, all of which sound like typical features of any live service game. And we all know service games are monetized in some way. But if optional in-game purchases aren't included, how will Crackdown 3 make recurring revenues outside of full game sales? The dev team is still figuring that out...and the plan may not include microtransactions. This really doesn't seem likely, however.
In a recent interview with Windows Central, Microsoft Game Studios exec Joseph Staten outright said that microtransactions may not be in Crackdown 3. "We're not committing to anything right now, we're still experimenting with what's best to do. ...We also look at the long-term hooks. We know that we didn't want to go with microtransactions. We're not going with the concept of loot crates," he said.
(Cont. below)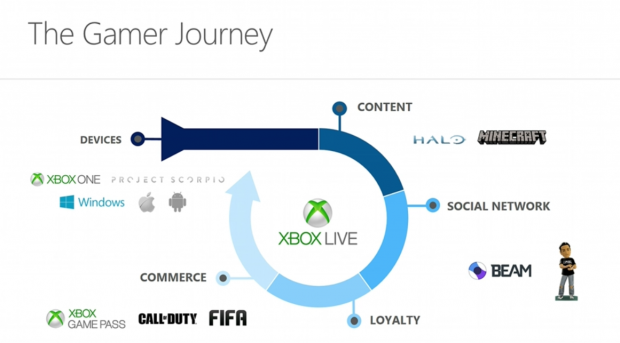 Not including any kind of accessible, direct, sustainable and recurring monetization really doesn't fit into Microsoft's business model. And it really doesn't fit into the kind of game Crackdown 3 is. Most (if not all) of Microsoft's first-party games are monetized with microtransactions in some way, especially the big ones like Halo 5 and Forza 7.
So it really doesn't add up when a game that took years and years to make, was delayed multiple times, runs on complex online-based servers with even more complex systems for destructive environments, and took untold amounts of research and resources to complete...it doesn't make sense this game would be singled out and not include any form of microtransaction hooks.
After all, this is the most efficient way to directly monetize engagement in online games.
Staten goes on to highlight content that could be monetized, ie cosmetic unlockables and the like.
"There will be things you can unlock, increasingly cool things. Whether they're rank based, or based on the number of matches, we're honestly still playing with it. We've made hundreds of things to unlock. We can take that to many places."
In the same interview, Staten underlines just how much Microsoft invested into Crackdown 3's development. This reinforces my point about monetization being included in some form (likely microtransactions given the game's engagement-based focus).
"We knew going in when we started Crackdown 3 that this technological heavy lift--Azure powered, multiplayer fully destructible environments--was going to take a lot of investment, a lot of time to get right. To a large extent the project schedule has largely been driven by that technological investment.
"We really have landed this fully destructible Azure-powered experience. It's really unlike any game that we've tried to design before, where you can blow up all of the geometry."
Based on everything we know about Microsoft's gaming business, I'm very skeptical about Crackdown 3 not having microtransactions. Maybe it won't...maybe Microsoft could turn back towards the DLC-driven approach with more singleplayer story missions.
But the billions it earns every quarter from services, microtransactions, and other engagement monetization paints a different outcome.
Related Tags