Overwatch update adds Ashe, balances everything else
Blizzard adds the latest hero 'Ashe' to Overwatch, rebalances a bunch of other heroes.

Published Tue, Nov 13 2018 10:35 PM CST
|
Updated Tue, Nov 3 2020 11:50 AM CST
Blizzard has just updated Overwatch and baked in its latest hero 'Ashe' into the mix, a new long-range Damage Hero that sports a semi-auto rifle and B.O.B. which is Ashe's awesome Omnic sidekick. Ashe is connected to McCree, something you can see in the animated short below.
Ashe has been playable inside of the PTR for the past week, but the new update that Blizzard has pushed out for Overwatch rebalances a bunch of the heroes. The developer has balanced my main; Mercy, with developer comments including "Mercy's ultimate was charging a bit too slowly after her base healing was reduced in a previous update. These changes should restore some of her ultimate's strength and let it build up more quickly".
Mercy's ultimate 'Valkyrie' has been tweaked:
Ultimate cost reduced 15%

Healing per second increased from 50 to 60
For the full notes on all of the balancing and other changes to Overwatch, check out the official post on it here.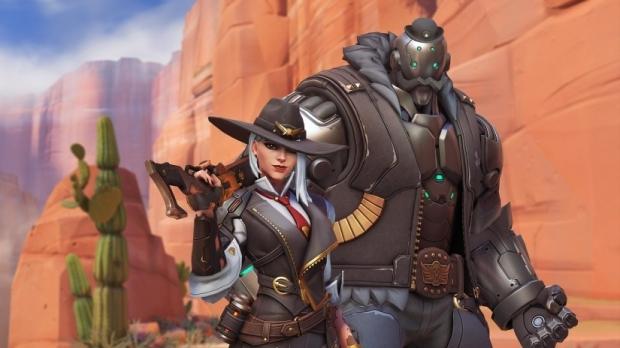 Related Tags