Respawn to release multiple games in 2019
But Titanfall 3 probably won't be one of them.

Published Sun, Nov 4 2018 3:21 PM CST
|
Updated Tue, Nov 3 2020 11:50 AM CST
Respawn Entertainment is working on three big projects right now, and some of them will be released in 2019.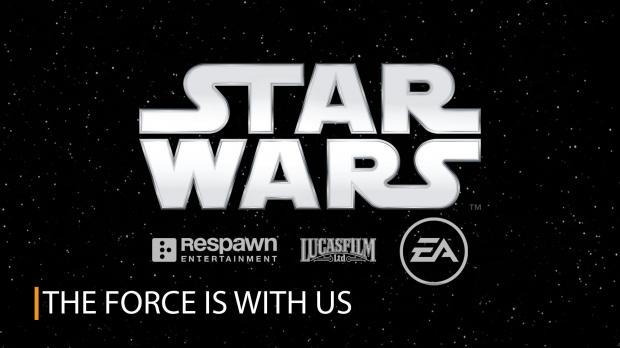 Right now Respawn is developing three games, and here they are in likeliest order of release: a new VR shooter in association with Oculus, a new Star Wars game called Jedi: Fallen Order, and Titanfall 3. In its Fiscal Year Q2'19 earnings EA confirmed that multiple Respawn games will release by holiday 2019, but given the timeline of progress we probably shouldn't expect all of these projects to launch next year.
"Across multiple studios, we have new projects underway, including games from Respawn that are slated to launch by next holiday season," EA CEO Andrew Wilson said in the call.
First let's look at the dev timeline. Respawn has been working on its third-person action-adventure Star Wars game for a long time now. The game, Jedi: Fallen Order, is slated to launch in 2019 following Visceral's closure and the recycling of its Star Wars project which was slated for 2018. Without a major mainline Star Wars game for 2018, EA and DICE have extended Battlefront II's service roadmap with new content. This hole all but ensures Jedi: Fallen Order will launch in 2019 and should be Respawn's big tentpole title for 2019.
Respawn's unnamed VR shooter was announced in 2017 and dev has likely been underway for a bit now.
Since it's described as a AAA FPS VR game I posited it could be Titanfall 3 VR or at least use elements from the upcoming Titanfall 3 in some fashion. But releasing such a big franchise game onto a single VR platform would impact sales, so it's possible the game has nothing to do with the series. The experience will be an Oculus exclusive VR game and should be quite visceral and chaotic.
Here's what Respawn said about the VR game:
"A combat experience in VR really gives you the chance to experience life closer to what a soldier would experience in real combat. It gives you more of that feeling of paranoia and the tension, fear, and andrenaline and anger...it's more visceral, it's more terrifying," said Vince Zampella, CEO of Respawn Entertainment.
"VR puts you into those situations so you can start imagining a small part of what it must be like," said Peter Hirschmann, director at Respawn.
"Right now we're just getting started. The drive to create this new VR experience was so great that it was a natural fit for us to partner with Oculus. They believe in the vision. They believe in what we're doing," Zampella said.
Given the huge weight of Jedi: Fallen Order, I doubt EA will let Respawn launch two marquee games in 2019. It's unlikely Titanfall 3 and a new Star Wars game will launch in the same year--it's best to stagger such launches--especially since Battlefield V's service roadmap should extend well into Fiscal Year 2020 and a new Titanfall could interfere with that.
It's more likely that the VR game and Jedi: Fallen Order will be Respawn's FY2020 releases.
Related Tags