DICE: NVIDIA RTX features in Battlefield V are 'brilliant'
Battlefield V with RTX ray tracing abilities looks 'brilliant' provides gameplay moments 'you've never had before'

Published Wed, Oct 24 2018 10:41 PM CDT
|
Updated Tue, Nov 3 2020 11:50 AM CST
NVIDIA revealed their next-gen GeForce RTX series graphics cards in Germany during Gamescom 2018 and their own GeForce Gaming Celebration event, with a huge showing of Battlefield V running with RTX abilities.
It looked out of this world, and even at the time I was talking to other tech press, YouTubers and friends over Messenger, etc that Battlefield V with real-time ray tracing is going to open up completely new gameplay situations. Being able to see real-time reflections will see you noticing enemies reflections in windows, or shooting out a window so they can't see YOUR reflection. I can't wait.
Now, DICE has come out teasing this exact scenario, with DICE Design Director Daniel Berlin talking about how NVIDIA's real-time ray tracing technology in RTX creates new gameplay moments in Battlefield V.
Berlin said: "A lot of the RTX stuff is brilliant. The way you can have these specific gameplay moments you've never had before, like spotting somebody come around a corner in the reflection of a car and taking them out; that stuff is super cool. And I think that, across the board as we push technology, there's a lot of advancements in other areas too, and particularly for storytelling. Facial animation has come a long way, and that type of portrayal where you're actually seeing emotions in someone's face; that's something we really lean into with War Stories".
He added: "With the Tirailleur story, you'll notice there's one section where, when you're cresting over a knoll, you just see this vast, almost daunting line of fortifications stretching all across the horizon. It's a big moment, a detailed moment and - I hope - an emotional moment. And that's a technological marvel in a sense. In order to do that - and in order to portray the feeling you have in being sent on an impossible mission while being underpowered versus an overpowering force - being able to portray that moment visually, and the feeling you get at that moment, is in part to do with what technology allows us to do".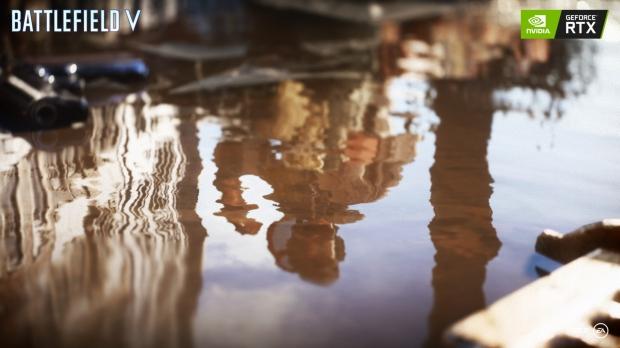 Related Tags