EA shakeup prompts Jade Raymond's departure
Jade Raymond leaves EA Motive following an executive shake-up.

Published Mon, Oct 22 2018 6:00 PM CDT
|
Updated Tue, Nov 3 2020 11:50 AM CST
EA Motive, the studio that's helming the development of Visceral Games' cannibalized Star Wars game Project Ragtag, just lost its founder.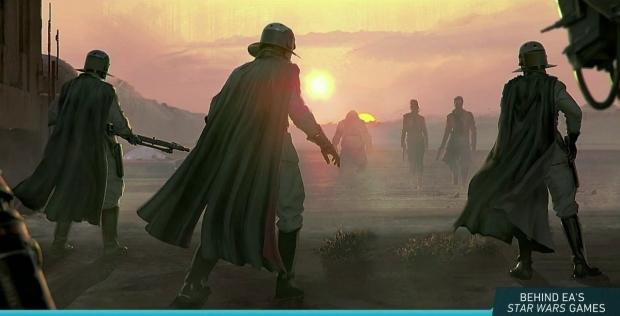 EA Motive has changed leadership, prompting studio founder Jade Raymond to leave the company and the new Star Wars project's development. EA triggered the shake-up by adding the Vancouver-based studio to Worldwide Studios executive Samantha Ryan's control. Ryan now leads all of the company's North American branches including BioWare, DICE, Motive, Maxis, and EA's mobile division. This shift caused Raymond to leave the studio she founded and once led.
"EA Studios is focused on bringing more creative new games and content to players. Laura Miele and her team have taken several steps internally to better support our game makers in this pursuit, such as expanding Samantha Ryan's portfolio to lead additional studios, including Motive," EA's communication exec John Reseburg told VentureBeat. "Samantha is known for driving creative design and supporting game teams so they can bring their visions to life. She is a deeply experienced game-maker with a gameography that spans from The Sims to Batman: Arkham City to No One Lives Forever to the highly-anticipated Anthem."
This is particularly interesting given EA's current trajectory. The company was largely criticized for Battlefront II's microtransactions and since then EA has trended more towards cosmetic monetization rather than lootboxes (except in its massively lucrative sports games). Both Battlefield V and Anthem, BioWare's big new games-as-a-service multiplayer title, will have cosmetic monetization. But this doesn't mean EA will stop its live service approach to games any time soon.
While EA nor Jade Raymond didn't reveal exact details on the departure, it'd be interesting to know if internal game development politics clashed or not.
A while back when EA announced Visceral was being shut down and its highly anticipated Project Ragtag Star Wars game was to be cannibalized, I posited that the game wasn't live service-y enough for the company's tastes.
EA, like other major publishers, makes billions from microtransactions, subscriptions, and engaging online content. So it's not unlikely that all of its future games will have an online hook of some sort to cash in on this long-term revenue strategy.
Perhaps Raymond clashed with key EA execs on how the game was being developed with microtransactions in mind--maybe after the harsh Battlefront II controversy, the EA Motive head just wanted to make a singleplayer game and EA said no.
In any case, this could very well disrupt the Star Wars game release timeline. Respawn's new Jedi: Fallen Order game is still on track for a 2019 release, and it's worth noting that Respawn is one of the wholly-owned EA companies not under Ryan's control.
Related Tags