EA is a titan when it comes to monetizing its games, but not every microtransaction strategy works for every game--a lesson that the publisher learned over months of grueling lootbox controversy with Battlefront II. Now EA says it can't afford to mess things up again--and that they won't.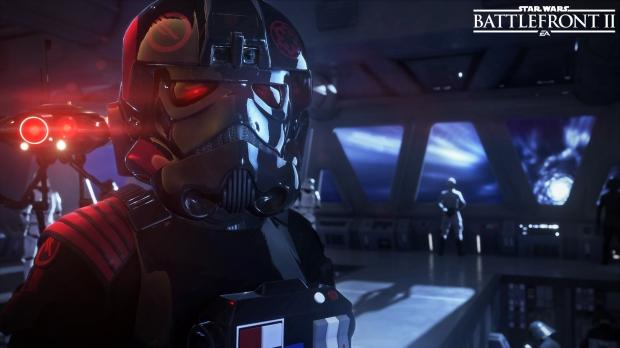 EA's newly appointed Chief Design Officer Patrick Soderlund recognizes that Battlefront II's lootboxes were handled poorly, and flat out asserts that the company won't follow the same path with 2018's big new Battlefield game nor with BioWare's massively ambitious new IP, Anthem. But why did EA even try to monetize Battlefront II the way it did? In a word: returns.
"We had the intent that was designed for us to have more people play it over a longer period of time. And like a lot of other games on the market, to be able to afford to do that we had an idea of getting returns from that. But at the same time, we got it wrong," Soderlund told The Verge in a recent interview.
Read Also: Anthem will be like anything you've played before, says BioWare
EA was quick to respond and shift things up by shutting off microtransactions...but it'd only be a temporary move to buy time for progression rebalancing. These microtransactions will soon be turned back on, which is obvious given the game's long-term engagement-driven focus on live service revenue, and will fuel future updates and DLC content.
"And as a result, we had to take very quick and drastic actions to turn everything off, and we've since worked and redesigned the progression system. People seem to appreciate what we've done, players are coming back, and we're seeing stronger engagement numbers. People seem to think that for the most part, we got it right.
"It doesn't mean we will stop. We'll continue to improve the game, we'll continue to push on these things, and we'll have to be very cautious with what this means for future products."
Soderlund affirms that EA won't make the same mistake twice. The publisher has been described as a "learning company" that puts its newfound knowledge to good use--especially when these lessons can potentially jeopardize or disrupt its billion-dollar business.
"We have taken significant steps as a company to review and understand the mechanics around monetization, loot boxes, and other things in our games before they go to market. For games that come next, for Battlefield or for Anthem, we can't afford to make similar mistakes. And we won't."
All in all Battlefront II's massive controversy has humbled EA, and taught the publisher that it can't just expect to pack in lootboxes or similar monetization strategies it uses for games like FIFA into commercial brands like Star Wars.
EA tried tweaking its revenue formula and failed, and now has to rely on the tried-and-true methods for future live service games like Anthem...but there's also the possibility they try something new with other titles too.
The next Battlefield game is slated to release sometime in 2018, and Anthem will launch in Q1 2019. It'll be interesting to see what EA has learned since Battlefront II and how it plans to engage live service models in these titles.