BioWare gets new boss as EA forms Worldwide Studios
BioWare gets a new chain of command as EA forms a new Worldwide Studios label, but this move could be problematic for BioWare's creative freedoms.

Published Wed, Sep 14 2016 9:01 AM CDT
|
Updated Tue, Nov 3 2020 11:58 AM CST
BioWare and other key EA talent gets lumped together in a new label, complete with new management.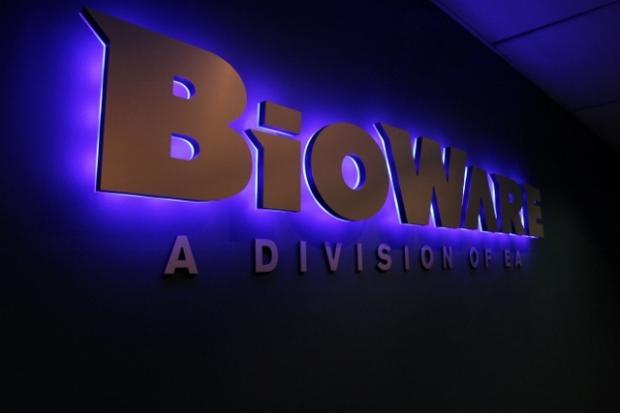 EA has announced its new Worldwide Studios, which groups BioWare, DICE, Maxis, and EA Mobile together. EA CEO Andrew Wilson says that this decision was made in order to "strengthen our studios and technology platform," but I'm a bit concerned about the new chain of command.
Patrick Soderlund will lead EA's Worldwide Studios as the main boss. BioWare now has a very distinct chain of command, and will be led directly by Samantha Ryan, who will oversee the studio above Aaron Flynn, BioWare's current GM. It's true that big publishers always have a very real chain of command, but this move could be problematic for future BioWare games, especially if the bosses clash with one another.
I for one am not enthusiastic about EA's current dedication to the action genre--just about every one of their new games will be action-based, including all the new Star Wars games--which could mean classic BioWare RPG experiences might die out in favor of explosive instant gratification gaming.
Mass Effect: Andromeda is indeed an RPG first and foremost, but I think it'll have a lot more action that gamers are expecting so that it fits with BioWare's new plan. I also have evidence that BioWare's secret new IP will be action-based instead of an RPG, and this concerns me greatly.
Hopefully I'm wrong and EA won't constrain BioWare's creative freedoms, but I have a strong feeling this new integrated chain of command could end up stifling those amazing RPG experiences we've come to expect from the studio, and we may never see another Dragon Age: Origins type of game ever again.
Check below for the full announcement from EA:
The world is changing around us - games are now a part of the lives of nearly three billion people, while a convergence of technologies is opening up even more ways to play. Now more than ever we have a responsibility to put our Players First. We have already made a number of important changes over the past year that have helped reshape marketing and publishing, and launch new initiatives in competitive gaming. Today, we are announcing additional updates to our organizational structure that are designed to strengthen our studios and technology platform:

The formation of EA Worldwide Studios. At a time when players are engaged in games across more devices, the tenets of making great HD and mobile experiences are converging. Our ability to blend our strengths to deliver amazing games across genres, geographies and platforms, in a networked environment, is central to our future success.

EA Worldwide Studios will bring together our top creative talent in all of our great studios to work on EA's powerful brand portfolio and new IP. EA Mobile and Maxis will join this central studios organization led by Patrick Söderlund. Samantha Ryan, who will now report to Patrick, will continue to lead our Mobile and Maxis teams. Sam will also take on leadership of BioWare, where her love for RPGs and experience with open-world adventure games is an outstanding fit to work with Aaryn Flynn and his great team.

The Frostbite team joins our Technology organization. Our drive to power everything we do at EA with world-class technology has never been stronger. Players expect innovative, stable and secure experiences, and the strong combination of our Frostbite engine and our digital platform will make this possible. As a result, our central Frostbite Engine team will move to the CTO group led by Ken Moss.

Every day, I am inspired by our work, our achievements, and the opportunity in front of us to accomplish even more incredible things for Electronic Arts and for our players.
Related Tags