Zombie outfit/snapshot filters come to Super Mario Odyssey
Ever wondered what Mario would look like as a zombie? Well, now is your chance to find out.

Published Fri, Oct 19 2018 1:00 AM CDT
|
Updated Tue, Nov 3 2020 11:50 AM CST
As we move closer to Halloween Nintendo have decided to get into the festive spirit and make their favorite mascot into a zombie. Introducing Mario, the undead version.
If you haven't played Super Mario Odyssey you are truly missing out, in my personal opinion it is one of the best games I have ever played. The controls are smooth, the levels make you feel like a kid again, but also provide a sense of achievement once completed and the costumes are an amazing added bonus.
Since we are about to land onto Halloween, Nintendo have decided to get into the spirit and debut a Mario zombie outfit (as seen above). Not only do players have the opportunity to make Mario undead with the new update through the Zombie Headware and the Zombie Outfit, but some extra goodies have been added as well. Nintendo has also released three new snapshot filters, they are titled; Manga, Tile and Kaleidoscope. For more informtion regarding Super Mario Odyssey, visit the official Nintendo website here.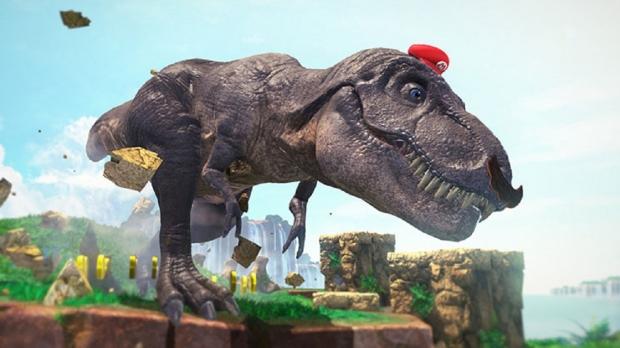 Related Tags