We all remember the hour or so that YouTube went down a couple of days ago now, but did you know that Pornhub traffic rose to the occasion? The porn site teased the news on Twitter, and now there are some statistics to share from Pornhub that definitely shed some light on their claims.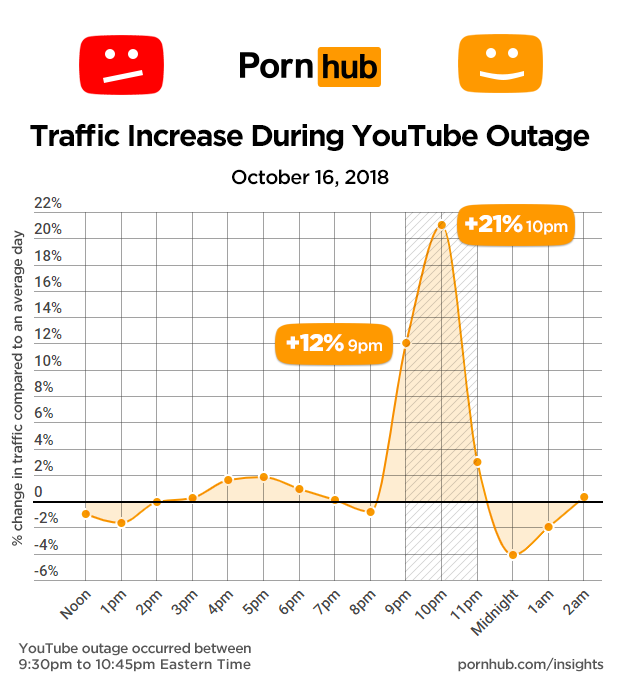 Pornhub posted some traffic data that shows a large rise in traffic on Tuesday night, where at 9PM ET it was 12% above normal while an hour later at 10PM it was up 21%. The YouTube outage took place between 9:30PM and 10:45PM ET, with lots of people being at home at that time and unable to use YouTube it seems they slid on over to Pornhub for a quick flick.
There's a large drop in traffic towards midnight when YouTube came back up, with Pornhub noting it was "a significant increase by millions of additional viewers during Pornhub's peak evening hours".