I can't believe I'm typing this, but Russian trolls and bots are being blamed for the highly debated Star Wars: The Last Jedi. In a new academic paper by researcher Morten Bay titled 'Weaponizing The Haters: The Last Jedi and the strategic politicization of pop culture through social media manipulation' he looks into the reception of The Last Jedi, and stamps a big 'IT WAS RUSSIA' stamp on it.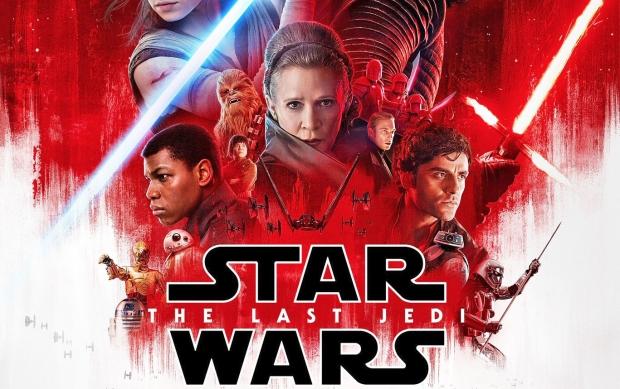 Bay said that the negative reception of The Last Jedi might not be because it was one in a string of rushed Star Wars movies, and instead his paper "finds evidence of deliberate, organized political influence measures disguised as fan arguments".
He continues: "The likely objective of these measures is increasing media coverage of the fandom conflict, thereby adding to and further propagating a narrative of widespread discord and dysfunction in American society. Persuading voters of this narrative remains a strategic goal for the U.S. alt-right movement, as well as the Russian Federation".
LOL, this is serious... I just wanted to remind you at this point. It's not satire. This is a satire post from us, our breaking story that went mega viral on North Korea landing a man on the sun. Blaming Russia for the crappy performance and reception of Star Wars: The Last Jedi is real. Like, really real.
The online chatter about Star Wars: The Last Jedi wasn't that positive, with Bay saying there was a nefarious political agenda from trolls and what Bay calls "real fantagonists". He defines fantagonists as genuine Star Wars fans that didn't like the movie... everyone else? RUSSIAN TROLLS AND BOTS FROM THE MASTERMIND OF PUTIN.
He added: "Overall, 50.9% of those tweeting negatively [about the movie] was likely politically motivated or not even human. A number of these users appear to be Russian trolls".
The political side of The Last Jedi is something Bay addresses, where he adds: "[S]ince the political and ethical positions presented in the new films are consistent with older films, it is more likely that the polarization of the Trump era has politicized the fans. The divisive political discourse of the study period and the months leading up to it, has likely primed these fans with a particular type of political messaging that is in direct conflict with the values presented in The Last Jedi".