You can't even buy a new GeForce RTX 2080 Ti graphics card right now, and while you can get the RTX 2080 it's something I wouldn't recommend over the GeForce GTX 1080 Ti. That isn't stopping companies from unveiling their custom NVLink bridges, with ASUS unveiling the new ROG-NVLink bridge.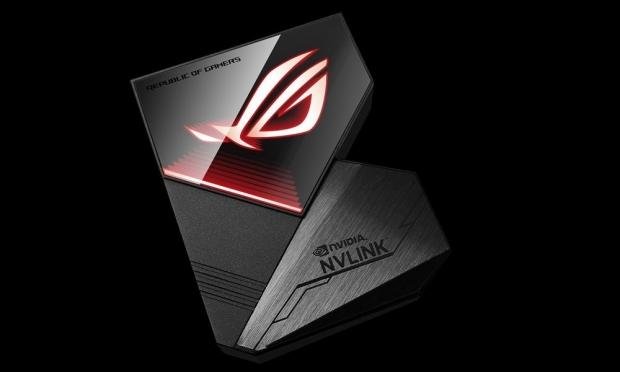 As you can see, ASUS has put some amazing design work into the ROG-NVLink bridge. There's not much to work with, and while NVIDIA's stock NVLink bridge looks good, ASUS takes it to another level.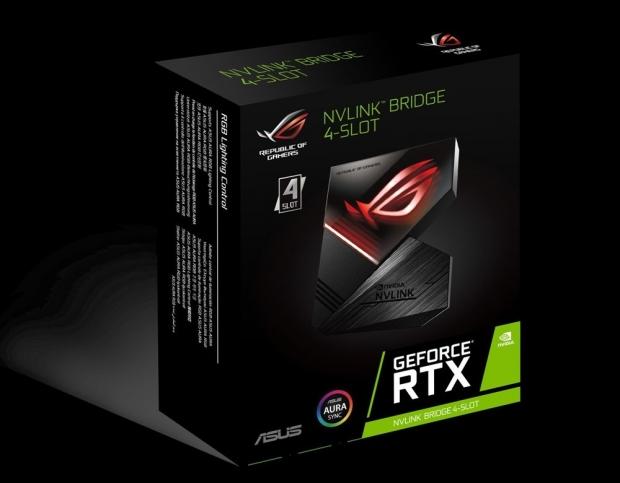 ASUS has their new ROG-NVLink bridge in both 3- and 4-slot for bigger motherboards as well as Aura Sync technology with its RGB lighting.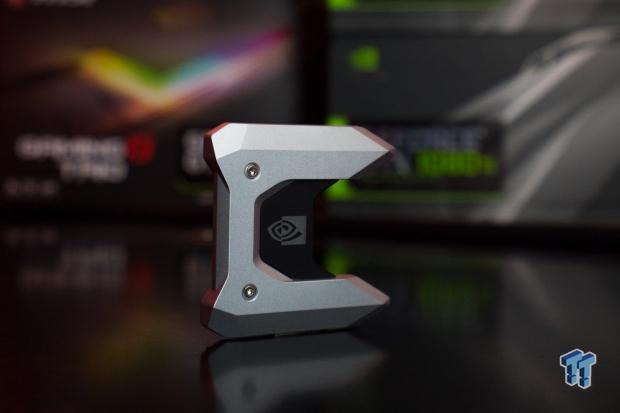 Here is a shot of our NVLink adapter, with this being the 3-slot adapter.