Assassin's Creed Odyssey for Switch will run off the cloud
A Nintendo Switch trailer for the upcoming Assassin's Creed Odyssey has been released.

Published Mon, Oct 1 2018 1:00 AM CDT
|
Updated Tue, Nov 3 2020 11:50 AM CST
Odyssey, Ubisoft's upcoming next installment in the Assassin's Creed franchise is about to release and ahead of the titles debut a Nintendo Switch trailer has launched. Assassin's Creed Odyssey will be streamed from the cloud on the handheld console.
The first time we saw Ubisoft's Asssasin's Creed franchise head on over to a Nintendo console was with Assassin's Creed IV: Black Flag back in 2013. Now, we will be getting the latest installment in the franchise, Odyssey will be coming in the form a "Cloud Version" and will be streamed to the Nintendo Switch.
At the moment there is only a Japanese trailer for the cloud version of Assassin's Creed Odyssey, which suggest that there will only be a Japanese release for Ubisoft's title on the Switch. On a side note, Capcom's Resident Evil 7 is also getting the same treatment with the title coming to the Nintendo Switch, check that out here. Assassin's Creed Odyssey will be launching for the Xbox One, PS4 and PC on October 5th.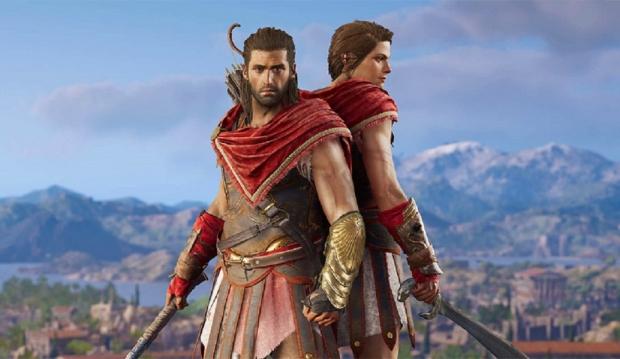 Related Tags