Final Fantasy VII, IX, X and more coming to Switch
Lots of old-school Final Fantasy RPGs are coming to Switch, including Final Fantasy VII.

Published Fri, Sep 14 2018 2:27 PM CDT
|
Updated Tue, Nov 3 2020 11:50 AM CST
Square Enix is bringing a ton of beloved classic (and remastered) Final Fantasy games to the Nintendo Switch in a bid to maximize exposure.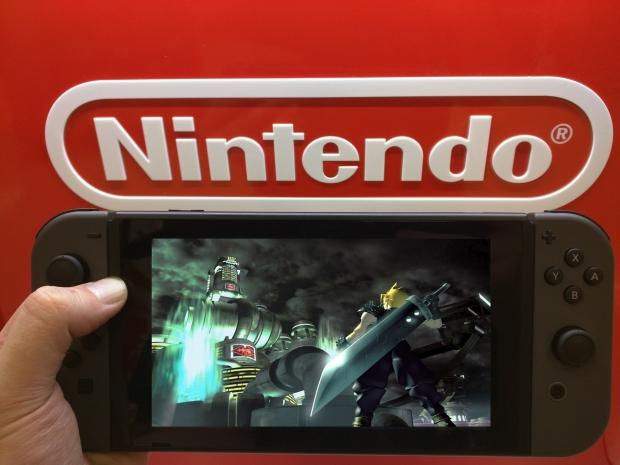 The dramatic rise of indie game sales proves Switch owners are eager for classic-inspired games; indies like The Messenger and Dead Cells have sold tremendously well on the platform. On the heels of Octopath Traveler's massive success, Square Enix has decided to hit two birds with one stone: tap into the hunger for both RPGs and old-school games by re-releasing a metric ton of Final Fantasy games on the Switch.
Final Fantasy's VII, IX, X (remastered) and XII: The Zodiac Age will arrive on the Switch sometime in 2019, allowing gamers to take some of these classic RPGs on-the-go for the first time. The following games are also coming to Xbox One except for Crystal Chronicles remastered and World of Final Fantasy Maxima.
Here's a timeline for the upcoming titles:
FINAL FANTASY VII (2019)

FINAL FANTASY IX (2019)

FINAL FANTASY X / X-2 HD Remaster (2019)

FINAL FANTASY XII THE ZODIAC AGE (2019)

FINAL FANTASY CRYSTAL CHRONICLES Remastered Edition (2019)

FINAL FANTASY XV POCKET EDITION (Available now) HD

WORLD OF FINAL FANTASY MAXIMA (Nov. 6, 2018)

Chocobo's Mystery Dungeon EVERY BUDDY! (Winter 2018)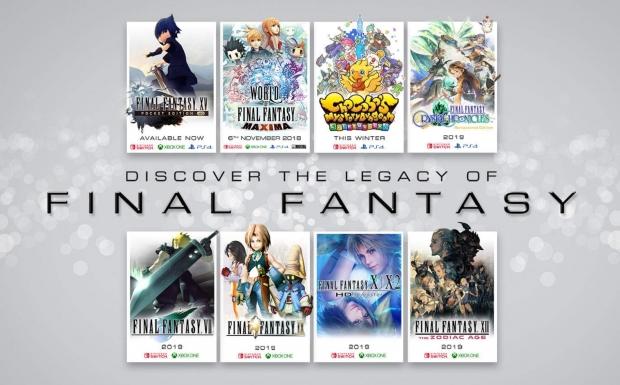 This move makes a lot of sense considering Square Enix's current fiscal year slate, and its focus on remasters and re-releases. The publisher won't release too many games this year so we could see a portion of the more popular Final Fantasy games release before March 31, 2019.
Square Enix CEO Yosuke Matsuda recently commented that re-releases and remasters are an important part of its business, especially for other platforms like smartphones and the Nintendo Switch.
"We will definitely be making more single-player games, definitely. I think the environment now, that we have, there's even more platforms, there's even more opportunities to get single-player games out to people," Mr. Matsuda said in an early February interview.
"So, for example, mobile phone games, we're not just making free-to-play games for that, we're making proper single-player games, re-releases of old titles, new titles as well. So mobile phones don't just have to be about that kind of thing. The Switch is another great platform to come out for single-player games, so we've got a lot of opportunities and we really do want to continue making single-player games"
This should be just the beginning of Square Enix's focus on the Switch.
Related Tags