The Nintendo Switch isn't perfect, and like any other system, it can corrupt saved games data. Since the Switch doesn't have any means to backup or migrate saved games (yet), if your data gets corrupted you could lose all your Zelda: Breath of the Wild saves. Fortunately for us, this didn't happen. Here is our experience with corrupted saved data on the Switch.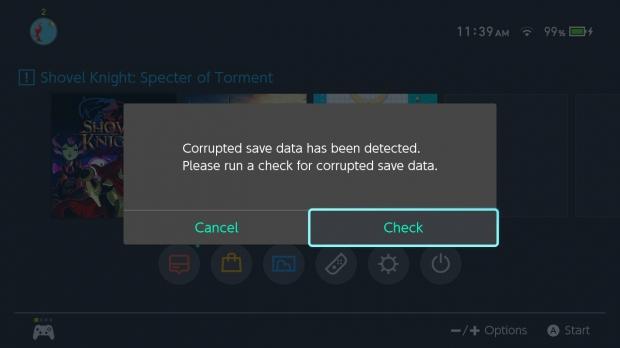 First of let me say that we were apparently quite lucky with our experience with corrupted saved data. We didn't lose any of our saved games for any of our games--even the game that was affected by the corrupted data. Here's what happened.
When I fired up Specter of Torment yesterday afternoon, I got an error message and the game crashed. The console told me my saved data could be corrupted. After spending quite a lot of time on Breath of the Wild the possibility of losing everything was extremely daunting.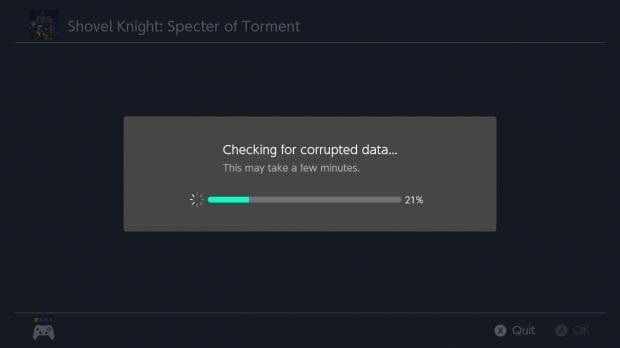 When this error occurs, the system will have to scan for corrupted data.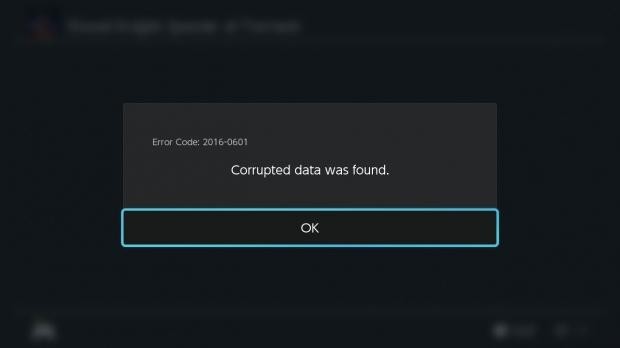 Of course the Switch found the corrupted data, and forced me to re-download Specter of Torment from the eShop. So I re-downloaded the game, fired it up, and bam, everything worked just fine.
I didn't even lose my saved games!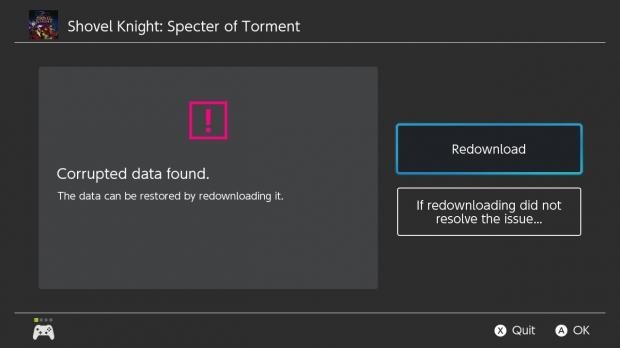 What's interesting to note is that when this happens, the game will be archived instead of totally deleted. This means that the game tile will still appear on your home screen even though the game isn't actually installed. Since saved data is managed separately from software data management, it makes sense that my saved games weren't deleted.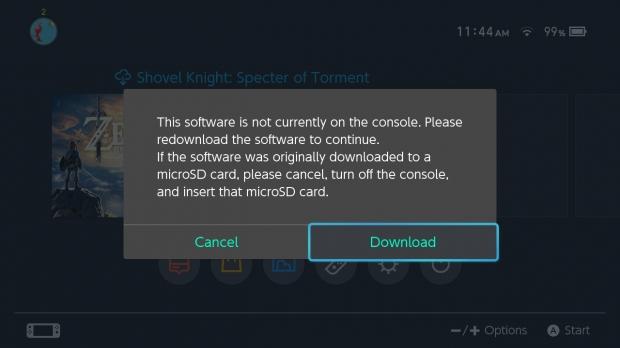 Now I have no doubt that this could've been much worse.
If this happened to Zelda: Breath of the Wild, I could've lost everything. Luckily the corrupted data seemed to just be the actual game download on the eShop, not the saved games themselves.
We've had our Nintendo Switch for less than a week now and so far we've had no issues other than this. Our JoyCon controllers work great, we've had no scratches on our tablet, and all in all I'm pretty impressed.
But I'm still scared about losing my data. Right now I'm dubious about pouring more and more time into Zelda: Breath of the Wild without any means of protecting my saved games. I keep thinking that at any moment, at any time, I could lose everything and have to start from square one.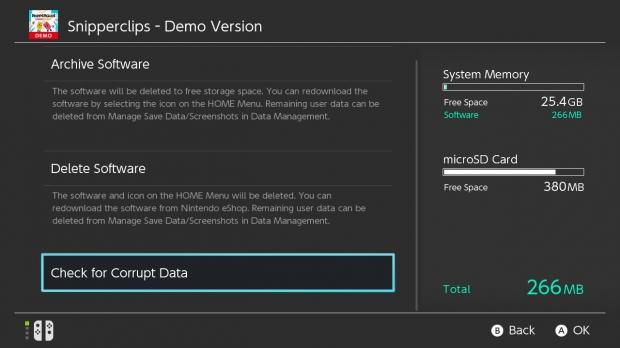 I'm pretty sure Nintendo will give us a way to back up our precious saves in the near future, but for now, it's all unprotected and rather scary. There are gamers who've already spent 100+ hours in Breath of the Wild so far, and I can only imagine how betrayed they'd feel if they lost all their saved data.
"On Nintendo Switch, game save data is stored on the console's System Memory. This will not change whether downloadable software or software from a game card is being played. Game save data cannot be saved or copied to a microSD card," Nintendo wrote in a FAQ.
So yes, we were lucky. We didn't lose any of our data and it was a minor inconvenience...this time, at least. I still have no clue how this happened as I'm always careful about closing the game apps before I turn off the Switch tablet or set it into sleep mode.
But someone else might not be so lucky. And we might not be lucky again.
In any case, the Switch is out into the wild now, and keep a look out in the coming days for our official Switch review and more coverage. For now check out our massive Nintendo Switch content index for more info!