Fallout 76 crafting explained by Vault-Tec
'When your home looks important, you are important'

Published Wed, Aug 22 2018 4:31 PM CDT
|
Updated Tue, Nov 3 2020 11:51 AM CST
Bethesda continues its awesome tongue-in-cheek Vault-Tec series of videos that highlight Fallout 76's many features and mechanics.
We've known for a while now that Bethesda's new online-only Fallout 76 will have a myriad of interactive base-building and crafting options--and rightly so as these are major backbones to most multiplayer service RPGs. For example, we know that bases are technically portable and can be carried around at will in C.A.M.P. modules, and that your home away from Vault 76 can be destroyed by other players or even roaming monsters. But never fear! You can always rebuild.
I surmise that players will spend most of their time crafting and hunting materials to either trade or build various items to boost their character. It all depends on what you want to do that day; for example, you can go mine some mats from a nearby deposit and use them to fortify your radical turret kingdom, or go scavenge for loot peppered throughout post-apocalyptic West Virginia and trade with other players. Or you could open up a makeshift diner and spend all your time making the best irradiated foods in the wasteland and rake in some serious caps to fund your super mutant hunting excursions.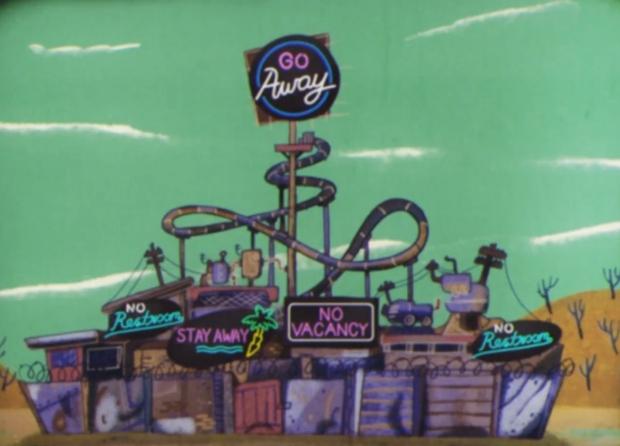 The latest Vault-Tec video highlights some of these major choices and freedoms while wrapping things up in that hilarious 1950's style.
If you need even more details on Fallout 76's base-building, check the video below. Ultimately it uses a lot of Fallout 4's settlement system but incorporates a more interactive element while promoting constant grinding. After all, if your house is always being destroyed you have some incentive to keep playing and rebuild it, right?
Read Also: Fallout 76: no NPCs, no offline, real-time VATS, mods later
In other Fallout news, Bethesda confirmed the multiplayer-driven game will be exclusive to its Bethesda.net platform on PC and will not come to Steam.
The game's anticipated beta test will start in October and contains the full game. All progress you make in the beta will carry over to the final game in November, and Xbox One owners will get first access to the online-only Fallout 76 beta test.
Fallout 76 will release November 14, 2018 on PS4, Xbox One and PC.
Read Also: Fallout 76 is over four times bigger than Fallout 4
KEY FEATURES:

You will Emerge!

Multiplayer finally comes to the epic open world RPGs of Bethesda Game Studios. Create your character with the S.P.E.C.I.A.L system and forge your own path in a new and untamed wasteland with hundreds of locations. Whether you journey alone or with friends, a new and unique Fallout adventure awaits.

Mountain Splendorland!

All-new graphics, lighting and landscape technology brings to life six distinct West Virginia regions. From the forests of Appalachia to the noxious crimson expanses of the Cranberry Bog, each region offers its own risks and rewards. Post-nuclear America has never looked so beautiful!

A New American Dream!

Use the all-new Construction and Assembly Mobile Platform (C.A.M.P.) to build and craft anywhere in the world. Your C.A.M.P. will provide much-needed shelter, supplies, and safety. You can even set up shop to trade goods with other survivors. But beware, not everyone will be quite so neighborly.

The Power of the Atom!

Go it alone or with fellow survivors to unlock access to the ultimate weapon - Nuclear Missiles. This destruction also creates a high-level zone with rare and valuable resources. Do you protect or unleash the power of the atom? The choice is yours.

B.E.T.A. (Break-It Early Test Application) Access!
Related Tags