New Cyberpunk 2077 screenshots drop
CD Projekt RED gives us a fresh taste of their gritty, neon-lit Night City.

Published Wed, Aug 22 2018 5:41 PM CDT
|
Updated Tue, Nov 3 2020 11:51 AM CST
On the heels of Gamescom 2018, CD Projekt RED drops a new set of Cyberpunk 2077 screenshots to simultaneously whet our appetites and sate our thirst for new updates.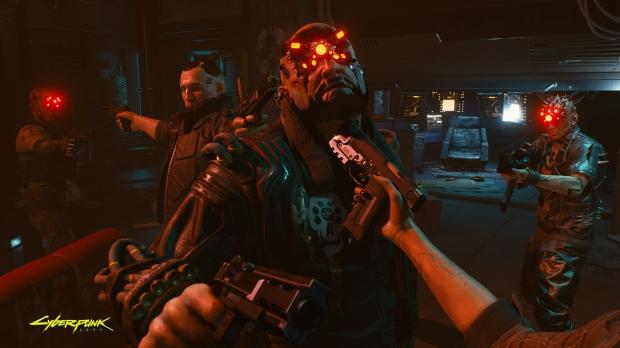 The more I hear, see, and think about Cyberpunk 2077, the more I want to experience it firsthand. CD Projekt RED's Night City sounds absolutely fantastic in all of its gritty, violent, high-tech splendor, even if it won't be ready for release any time soon.
While CDPR didn't release any new footage at Gamescom in Cologne, Germany, the team did throw out a few new screens and bits of concept art for us to pore over--the last of which actually has a nifty hidden message. Remember, Night City is full of "jackers" (aka hackers who can "jack" into your cerebral implants) so we should see even more of these messages pop up.
CD Projekt RED has yet to finalize a launch date for Cyberpunk 2077, but the company's financials indicate it should release alongside another AAA RPG by 2021.
Check out the new concept art images below, too:
"The game follows the story of V - a hired gun on the rise in Night City, the most violent and dangerous metropolis of the corporate-ruled future. A robust character creator will allow players to choose V's gender, visual appearance, character class, as well as historical background - all of which may influence the shape of the game.

"With dozens of hours of main story arc quests, and many more of additional activities, there's always something to see and do in Night City. Players will experience all of it entirely through V's eyes, with an interactive dialogue system that gives them greater narrative agency."
Related Tags