NVIDIA is all but confirmed to launch their next-gen Turing-based GeForce RTX 20 series cards in just over 24 hours time, with the company itself having a countdown to their huge #BeForTheGame event in Cologne, Germany.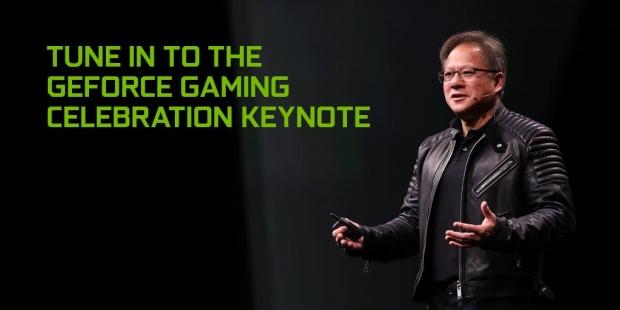 The company is hosting a live stream for the GeForce Gaming Celebration event where not only the GeForce RTX 2080 Ti/RTX 2080 be announced, but a bunch of gaming-related announcements. We can expect more on NVLink, GDDR6, the Turing GPU architecture, the new RTX 20 series cards, VirtualLink, and so much more to be covered during the stream.
NVIDIA CEO Jensen Huang will be hosting the event, taking to the stage to blow the entire world away with a slew of next generation graphics cards and so much more. You can watch it here, and keep up to date with the GeForce RTX 20 series content right here, with this article being constantly updated.
NVIDIA will kick off its GeForce Gaming Celebration on Monday 20th August, 2018 at 6PM CET (10AM Pacific, 1PM Eastern, 5PM UK). It'll be hosted on the official NVIDIA Twitch channel.