We've already had our geek meters blown up over all of the other AIB partners' custom GeForce RTX series graphics cards, and now it's time for ASUS to shine.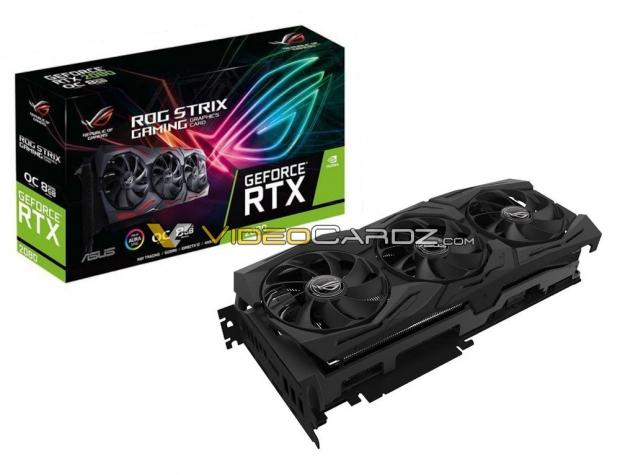 VideoCardz is behind this leak (and every single other one) with our first look at the ROG STRIX GeForce RTX 2080 Ti and ROG STRIX GeForce RTX 2080 cards smiling for the camera. We also get a look at the upcoming DUAL and TURBO RTX series, with a blower fan cooling down the next-gen Turing GPU architecture and GDDR6 memory.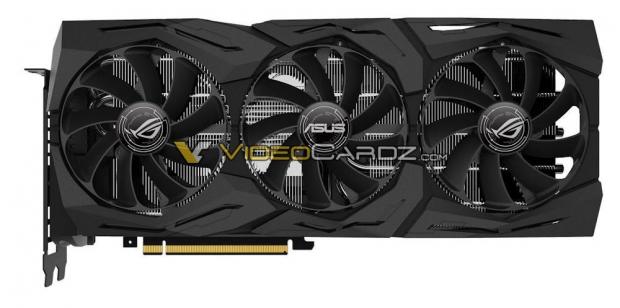 First up, we have the ASUS ROG STRIX GeForce RTX 2080 Ti with a triple-fan cooler and what seems like a 2.5-slot design. The RTX 2080 version of the card looks identical, except it has cut down specs compared to the RTX 2080 Ti.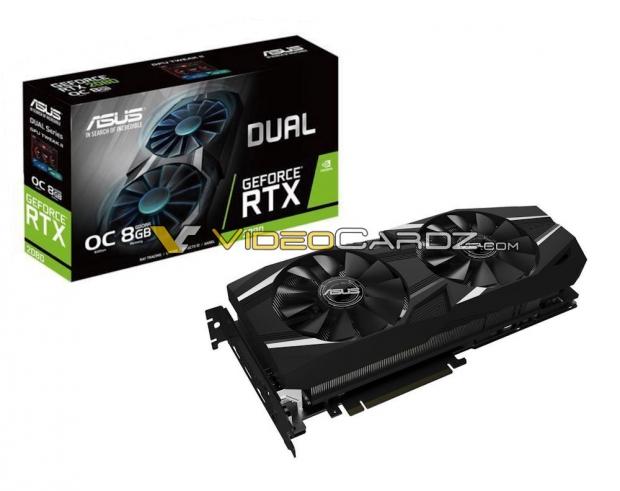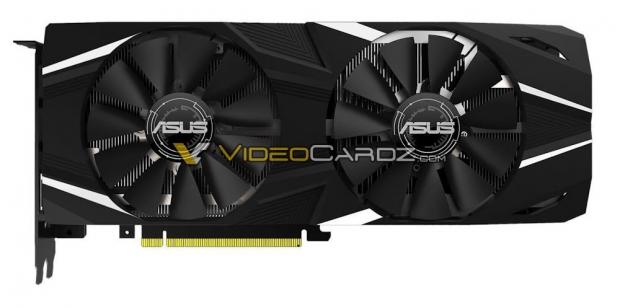 The DUAL GeForce RTX 2080 features a dual-slot cooler, and I'm sure a lower overclock (if any at all).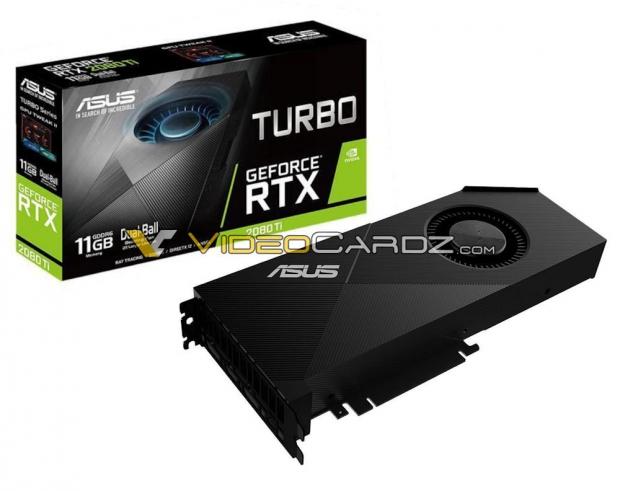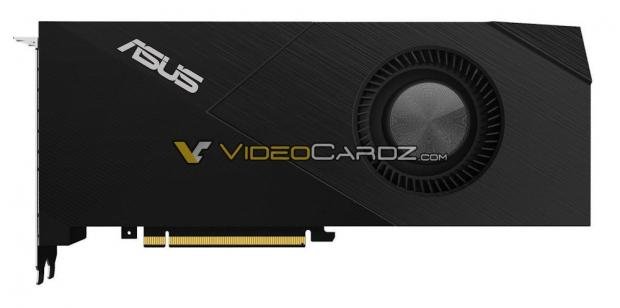 ASUS' last card in the RTX 20 series is the upcoming TURBO GTX 2080, which will roll out with a blower-style cooler. I'm interested to see the TURBO card and how it'll perform in both performance and cooling, as well as the market, when they hopefully get announced this week.