Reports indicate Microsoft's next-gen family of consoles will include a streaming box designed to leverage its new game-streaming service.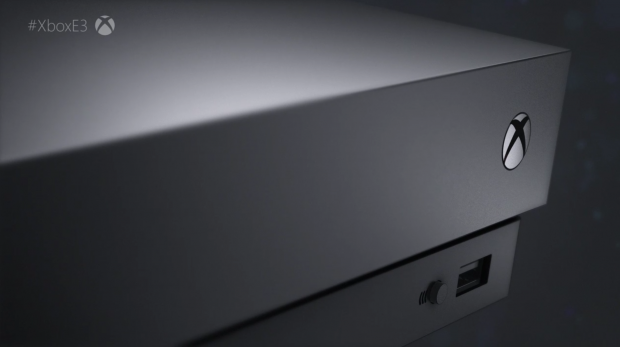 Not so long ago I posited a theory: what if the new Xbox Scarlett ring of consoles included a low-cost streaming-only box? Now sources tell Thurrot.com's Brad Sams that Microsoft is indeed taking this tact, and that Redmond may have solved key latency issues.
Sources say the online-only streaming device will be powered by Microsoft's beefy cloud infrastructure, and that it'll be a low-power box that costs less than typical next-gen hardware. The games themselves will be compatible across the entire family--you can play the same titles on the Xbox One X successor as well as the cloud box--but the streaming mini-console won't be as beefy spec-wise.
As for the latency issues, Microsoft will run two snipped versions of the game on the mini-system: a version that runs locally on the box's hardware, and another one that is streamed online. The cloud itself will essentially piece both parts together to make a whole in real-time.
"The world of gaming is on a history growth path where the increasing number of gamers is met with the increasing creative power of game developers. In this significant moment we are constantly challenging ourselves. Where can we take gaming next?

"Our answer: we commit and harness the full breadth of our resources at Microsoft to deliver on the future of play. Our experts at Microsoft research are developing the future of gaming AI, so the worlds and characters we enjoy will be even more rich and more immersive.

"Our cloud engineers are building a game streaming network to unlock console-quality streaming on any device. Not only that, we are dedicated to perfecting your gaming experience everywhere you want to play: on your Xbox, on your PC, or your phone."
The company aims to bring its streaming service to all platforms including mobile devices, but a mini-console serves as a conduit into Microsoft's massively lucrative webwork of services. Redmond makes billions a year from engagement-driven monetization, subscriptions and sales across Xbox LIVE, which is now unified across consoles and PC (and soon mobiles).
The Scarlett streaming box is set to launch sometime in 2020, sources tell Sams, which should indicate the proper next-gen Xbox console will arrive thereabouts as well.