Anthem releases February 22, 2019
BioWare's massively ambitious new IP Anthem will launch early 2019.

Published Sat, Jun 9 2018 6:29 PM CDT
|
Updated Tue, Nov 3 2020 11:51 AM CST
Anthem will be due out a month earlier than originally planned, but still fits the early 2019 timeframe set by EA.
BioWare's big new online action RPG Anthem will release on February 22, 2019, EA today announced. Company CFO Blake Jorgensen recently affirmed the game would release in the "last month of our fiscal year," which pointed to a March launch, but the extra month will give EA a nice buffer for sales and potential monetization.
Speaking of monetization, BioWare said Anthem will rake in additional revenues via cosmetics only. Lootboxes won't be present, and gamers can't buy items that directly affect gameplay or make them more powerful. All cosmetics will be straightforward and players will know "exactly what you'll buy before you spend money," BioWare's Mark Darrah said.
As a service game Anthem will continually evolve over time with new updates, including story content and more. It's been designed from the ground up to deliver over years to come and has what sounds like one of the deepest shared-worlds aspects of any recent game.
Upon an unfinished world, humanity struggles to survive in a savage environment full of diverse threats. Equipped with incredible Javelin exosuits, a faction known as the Freelancers seeks to tip the balance in mankind's favor.
Anthem features a sci-fantasy storyline that incorporates BioWare's penchant for deep lore and narrative while also matching fast-paced action combat to keep things upbeat. Described as an action-RPG with "genre-melding" elements, Anthem is an online game that can be played solo or cooperatively with friends and features a plethora of weapons and upgrades for the Javelin exosuits.
Everything I've seen so far paints Anthem to be an incredibly ambitious affair and I'm very much hoping BioWare and EA can sustain an online game of this magnitude. The experience that's being unfolded seems very much to be a huge investment insofar as manpower, maintenance, and development time, and if the teams can pull it off Anthem should be a big rival to today's biggest games.
Anthem releases February 22, 2019 on PS4, Xbox One and PC.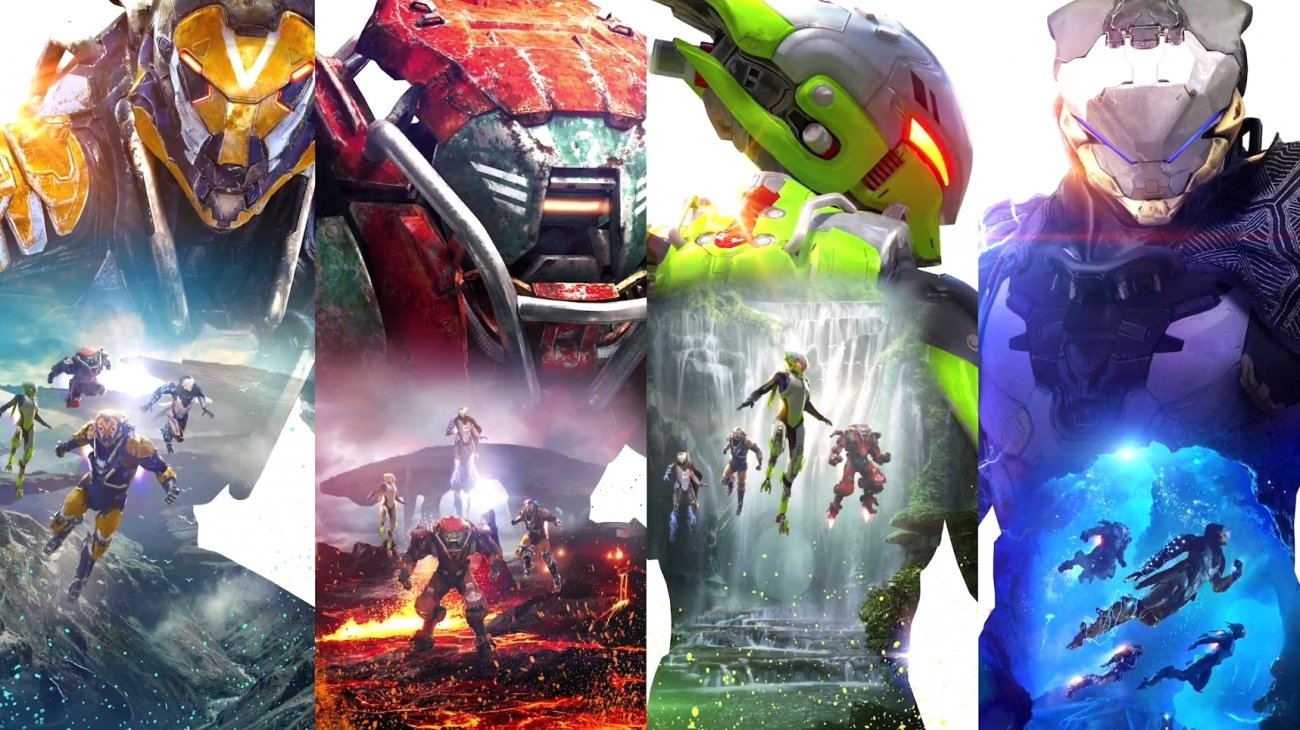 Related Tags