Computex 2018 - Intel officially teased their new beast today at Computex 2018, with their new Cascade Lake-X HEDT processor coming 'at the end of this year'.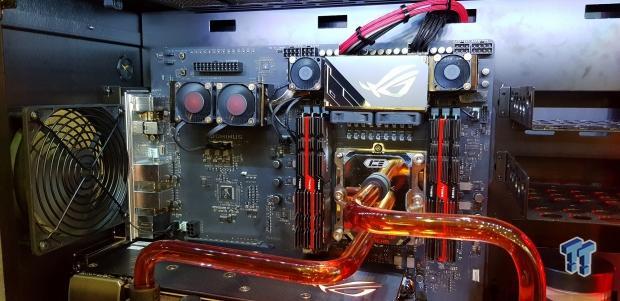 Intel's new beast is a huge 28C/56T processor that will compete with Threadripper 2 later this year from AMD, and ASUS was showing it off smashing through some amazing Cinebench results. During the Intel keynote, a GIGABYTE motherboard was used to run it at 5GHz. Intel said that this particular 28C/56T processor will be running at 5GHz, which is absolutely incredible.
Threadripper can't get close to 5GHz right now, so if Intel can get to the market with 28C/56T at 5GHz then AMD is going to be in for a bad time before Threadripper 2 is even unveiled. Wow, Intel... wow.