Intel and Micron continue their relationship over flash technology, with the two companies announcing the production and shipment of the industry's first step into 4-bits-per-cell 3D NAND flash, AKA as QLC (quad-level cell).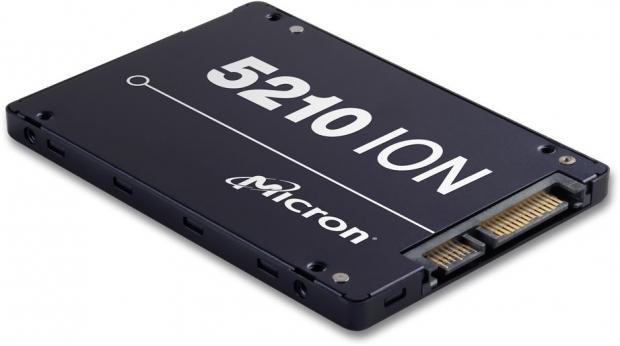 QLC is even denser than triple-level cell (TLC) NAAND flash memory, which means we can expect even larger, faster SSDs in the near future. Micron Executive Vice President, Technology Development, Scott DeBoer explains: "With the introduction of 64-layer 4bits/cell NAND technology, we are achieving 33 percent higher array density compared to TLC, which enables us to produce the first commercially available 1 terabit die in the history of semiconductors".
Micron is the first with a QLC-based SSD with their new 5120 ION SSD that is for the enterprise market, where we'll first see higher capacities before faster QLC-based SSDs arrive. Micron said that their new ION SSD range will be available in massive 1.92TB through to 7.68TB later this year, pretty damn incredible.
Sumit Sadana, Micron Executive Vice President and Chief Business Officer explained: "This breakthrough QLC SSD will usher in a new generation of storage products that allows enterprise and cloud customers to experience the benefits of NAND flash across an expanding array of workloads that were previously relegated to slow, power-hungry hard drives".
Strangely, the companies didn't share any read/write speeds of the new QLC-based SSDs for the enterprise or consumer market. Speaking of the consumer market, we're told that SSD makers will eventually use QLC NAND flash in consumer SSDs, but there is no news about that just yet.