Sony to continue strong first-party IP focus
Sony will continue focusing on creating and developing first-party games to push the PlayStation brand.

Published Tue, May 22 2018 1:03 PM CDT
|
Updated Tue, Nov 3 2020 11:51 AM CST
Sony today affirmed that it will continue pumping resources, R&D, and cashflow into the development of new and existing IPs to fortify the PlayStation banner across the PS4 era and beyond.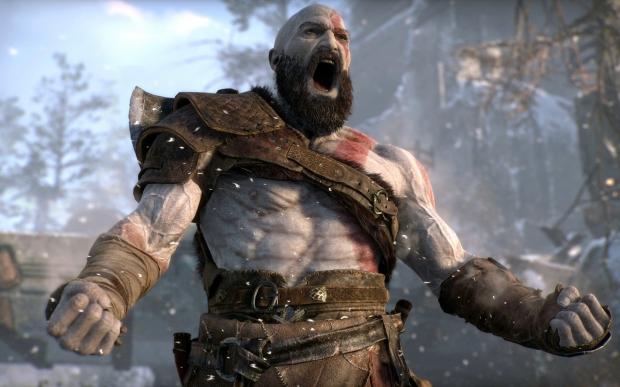 Japanese hardware giant Sony recently outlined its next mid-term plan for business operations, which sees various segments being streamlined for optimum revenue generation. Sony's most lucrative branch, the Games and Network Services segment, won't change too much in terms of focus: Sony asserts that production of new first-party content will continue onward alongside increased focus on the PlayStation Network's services and PS hardware. The current generation has taught us that big first-party blockbusters like God of War and Horizon: Zero Dawn are bona-fide system-sellers, helping the PS4 family of systems reach new heights of 79.4 million sales worldwide.
The PS Network is the bedrock of the PlayStation brand and the company wants to get as many people subscribed to PS Plus and other services, and arguably more importantly, properly engaged on the network. Digital sales and subscriptions are part of the ecosystem but games are the main driving force for the brand itself--after all, it's the games that attract people in the first place. To further this strong growth Sony said in its third mid-term plan that it will "aim to strengthen its content IP by creating and utilizing IP for first-party titles and harnessing growth opportunities in areas such as add-on content."
Sony's E3 2018 plans fold directly into these statements. The company will show off multiple first-party titles and exclusives like The Last of Us II, Death Stranding, and Insomniac's new Spider-Man game.
Another interesting point is Sony expects to spend more on research and development in FY2018, which ends on March 31, 2019. The games-maker projects total R&D spending to hit 470 trillion yen (about $4.2 billion in current exchange rates), up 2.5% year-over-year. It's not much of an increase, but it's something. Also remember this R&D spending doesn't automatically apply to any one segment and is representative of the whole of Sony's operations.
This strong focus on first-party IPs and content will continue across the next three years from FY2018 (ending March 31, 2019) through FY2020 (ending March 31, 2021), meaning it should carry over into at least the infancy of the PlayStation 5's lifecycle.
Related Tags