DICE will have one of the biggest gaming reveals of 2018 on May 23 with Battlefield V, and now the official Twitter account of Battlefield is ramping up the hype machine into overdrive leading into the official reveal.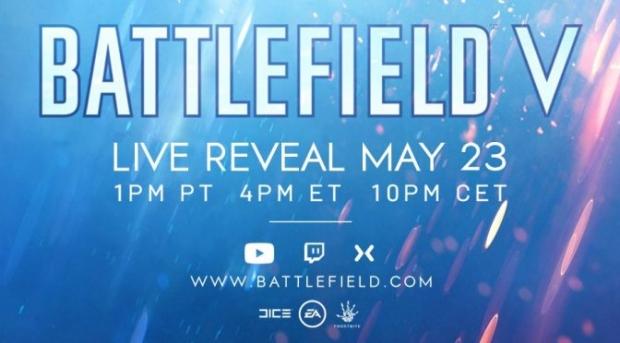 The official Twitter account of Battlefield has been on fire teasing that "the tides of war are changing... can you feel it", following up that tweet with a bunch of teases of Battlefield V and what it will deliver. The first says: "A New Battlefield in a New Setting. It's a brand new experience and still everything you love about Battlefield - where every fight is different and brought to life across unexpected theaters of war".
The second tweet teased "The Return of War Stories. DICE believes in both all-out multiplayer and single player, and the live reveal will have more info on the returning fan-favorite War Stories. Prepare for untold, compelling narratives in a new setting".
But for me, it's the final two tweets that excite me the most. The tweets continue, where DICE teases: "New Modes and Experiences. Operations in Battlefield 1 gave you the change to take on epic journeys across several maps. Will this teamplay-focused experience be in the next Battlefield? You'll know if you watch the live reveal".
And then the final tweet, the fifth tweet which DICE aptly named 'V'. This tweet teased: "Gameplay Changes. While we don't want to scoop our own reveal, you can bet exciting gameplay changes are coming. Let's just say you might want to avoid blinking during the Battlefield V Live Reveal".