Bethesda teases RAGE 2, may have robust online modes
id's big new game at E3 2018 should be RAGE 2, and it could have more expanded online drop-in/drop-out co-op and multiplayer action.

Published Fri, May 11 2018 12:45 PM CDT
|
Updated Tue, Nov 3 2020 11:51 AM CST
Following the recent Walmart Canada leak, Bethesda teases what certainly has to be RAGE 2.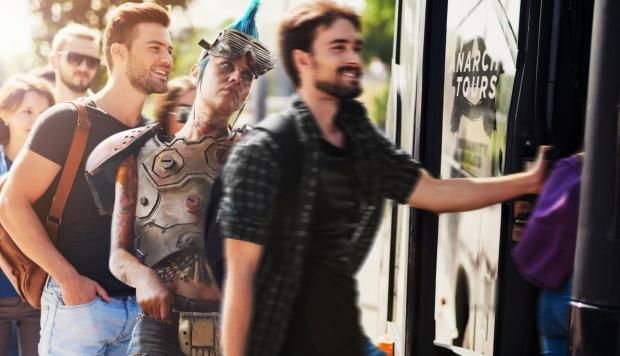 id Software's next big game appears to be RAGE 2, and should be highlighted during Bethesda's big E3 2018 showcase in June. But the publisher's Twitter account strongly hints the post-apocalyptic shooter sequel could be revealed this month--on May 14th to be exact. Bethesda's Twitter has been ramping up with not-so-subtle teases and at the time of writing has five pictures that progressively hint at RAGE 2's presence.
What's most interesting about the images is that they show areas around the world, which could indicate a global cross-continent experience. The first image is of Big Ben, and another image shows a Tokyo street. This could indicate RAGE 2 will have an online live service component of some sort with more widespread and dynamic multiplayer action, possibly both drop-in/drop-out online co-op and/or competitive play. In a sense there's a very real possibility RAGE 2 could mirror Borderlands in terms of play modes.
Bethesda's sister company Zenimax Online has had success with Elder Scrolls Online, and id Software has been tweaking its service-based approach with Quake Champions, so it's possible the tease could point towards a global-based RAGE 2 with wider online modes and interactivity. And when I say global-based I mean the game could take place all around the world, showing various post-apocalyptic locales.
Or Bethesda is just using real-world locations to make a quick ARG-style campaign. That's always a possibility.
The publisher's E3 2018 showcase will debut on June 10 at 6:30PM PST.
Related Tags