Apple's purported AR/VR 'T288' headset has dual 8K displays
Apple T288 headset rocks 8K displays per eye, would blow every other VR/AR display out of the water, expected in 2020.

Published Sun, Apr 29 2018 9:53 PM CDT
|
Updated Tue, Nov 3 2020 11:52 AM CST
The rumors of Apple working on their own AR/VR headset have been around for years, but the most exciting rumors of their purported headset have just arrived, teasing dual 8K displays.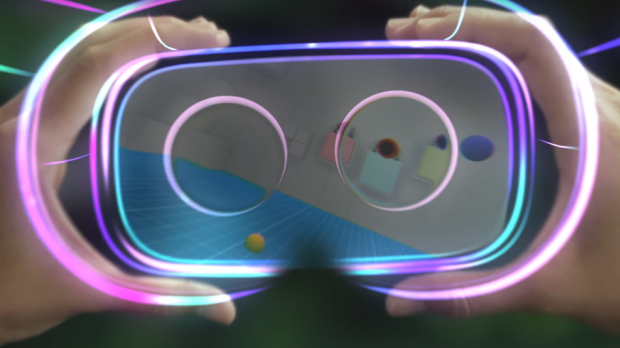 CNET is reporting that Apple's purported 'T288' headset rocks dual 8K displays (one 8K display per eye) but unlike Mashable who seem to not know how resolutions and pixels work (they said "Most impressive is the resolution it reportedly packs: an 8K display per eye, for a total resolution of 16K. That would be an insane amount of pixels") it is 'just' 8K per eye (7680 x 4320).
The site reports that Apple's purported headset would "connect to a dedicated box using a high-speed, short-range wireless technology, according to a person familiar with the company's plans. The box, which would be powered by a custom Apple processor more powerful than anything currently available, would act as the brain for the AR/VR headset. In its current state, the box resembles a PC tower, but it won't be an actual Mac computer".
HTC requires a gaming PC for its Vive headset, and so does Oculus with its Rift headset, but Apple would reportedly only need the AR/VR headset and the box, according to CNET's sources. How would it do this? With next-gen 60GHz WiGig technology, that's how.
According to CNET's sources there is a new second-gen version called 802.11ay (ayyylmao) that would throw speeds into the next level and power next-gen VR headsets (with dual 8K displays for example).
CNET adds that the processor inside of Apple's purported AR/VR headset would use 5nm technology, something that's not available right now, but will be available in 2020 and beyond.
Related Tags