AMD has received one of their more exciting products in their hardware labs for testing, with a refreshed 7nm Vega 20 GPU that is expected to go into the new Radeon Instinct card that will arrive later this year.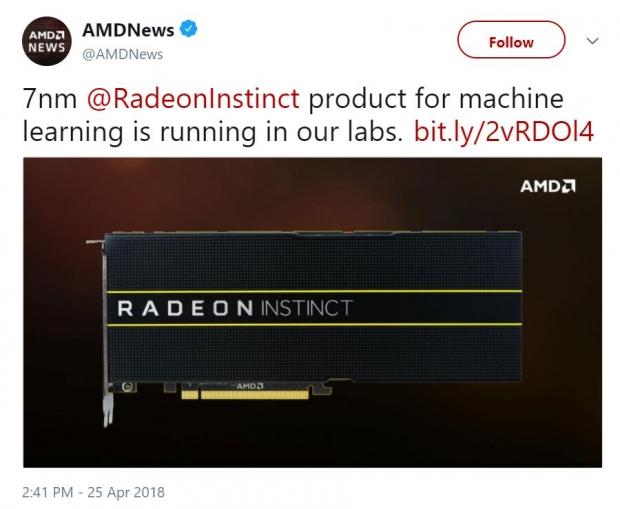 Vega 20 on 7nm is nothing but a die shrink, so don't think because we're moving from Vega 10 to Vega 20 that the performance is doubled, or even improved that much. We should expect 5-10% more performance from a Vega 20-based card, with slightly lower power consumption.
We should expect AMD to detail its shift to 7nm on the Radeon graphics card side of things with refreshed Radeon RX cards later this year, with a tease of Navi at SIGGRAPH 2018 if all things continue going to plan for AMD.