Detroit: Become Human gets gold mastered, demo coming soon
Quantic Dream has mastered their latest futuristic PS4 exclusive and we'll get our first stab at the game tomorrow.

Published Mon, Apr 23 2018 6:31 PM CDT
|
Updated Tue, Nov 3 2020 11:52 AM CST
About a month before its official release, Detroit: Become Human has gone gold and will get a nice demo for PlayStation 4 users to play.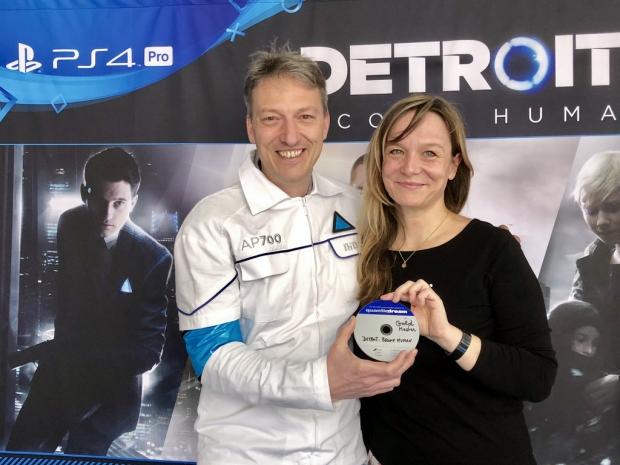 Although David Cage's cinematic games from Quantic Dream often polarize gamers, I was quite piqued in the drama shown in Detroit: Become Human's E3 2017 showcase--it seemed gritty, raw, and emotional, and represented just one small part of the game itself. Now that the game has been finalized on a master disc the android dilemma simulator is ready for manufacturing...but we'll get an early taste of the QTE-fest a lot sooner than May.
In a post on the PlayStation Blog Quantic Dream co-CEO Guillaume de Fondaumiere confirmed a Detroit: Become Human demo is launching tomorrow. "To celebrate this milestone, and to help you pass the time as you hold on just a little while longer for the game's release on May 25th, I am extremely happy to announce that the very first scene of the game, Hostage, will be available for download on the PS Store starting tomorrow, Tuesday, April 24 at 12:01 AM Eastern Standard Time," he said.
Whether you love or hate David Cage games, this one could drum up some interesting scenarios reminiscent of the classic "are android alive?" argument found in everything from the Twilight Zone (I Sing the Body Electric) to games like Fallout 4 (the synths and the Railroad).
Related Tags