Halo 6 might hit 4K 60FPS
343 Industries is apparently targeting lofty 4K 60FPS performance for future Halo games, which presumably includes Halo 6.

Published Thu, Apr 19 2018 3:21 PM CDT
|
Updated Tue, Nov 3 2020 11:52 AM CST
Microsoft's first-party Halo dev team is ramping things up for Halo 6, which could hit 4K 60FPS on the Xbox One X.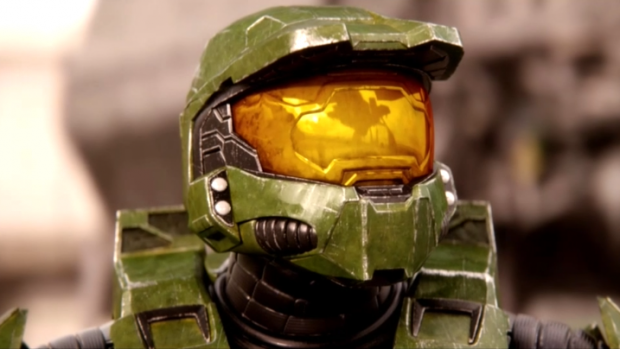 We've known that 343i is working on the next Halo chapter for quite some time (presumably Halo 6), and now we know the devs are targeting the top echelon of performance at 4K 60FPS. The listing doesn't give any true specifics on the game itself, but considering a mainline Halo game has been missing from Microsoft's console lineup for over two years, the company is likely keeping things under wraps while development heats up.
"343 Industries, the studio developing Halo games, is looking for a Lead Graphics Engineer to join our team working on the next big Halo shooter experience," reads the job listing.
"You will drive graphical innovation and produce amazing systems and visuals for our entire future FPS Halo experiences. If stunning 60 Hz 4K graphics gets you excited, this is the right job for you."
It's likely this perf target is a reference to the Xbox One X and not Windows 10 PCs. Although Halo 5's Forge mode has come to PC, the full game's multiplayer experience is locked to console, and there it should stay. Remember exclusives are not Microsoft's strong suit right now and bringing Halo 6 to PC would in theory be good for engagement (think long-term earnings via microtransactions, Xbox LIVE subscriptions and services, and other digital monetization) but it would further weaken its first-party lineup.
If anyone can squeeze out the most out of the Xbox One X's highly-customized hardware it's Microsoft's own first party teams. It's also quite likely that 343 Industries were instrumental in the testing, development, and critical feedback/iteration loop for the console itself.
So in theory, Halo 6 should utilize all the software and hardware tools required to tap the Xbox One X's true power--possibly complete with DirectX 12 utilization, FreeSync optimizations, and hard FPS targets. Given how Halo 5 was downscaled to run on the Xbox One I'm exciting to see what Halo 6 can offer...but I still think a good story and non-REQ pack riddled multiplayer are important too.
But even with all the devtools it's likely Halo 6 will hit 4K 60FPS with dynamic resolution scaling versus a native 4K res and locked 60FPS (consoles just aren't there just yet especially with FPS games).
Microsoft might tease or even reveal Halo 6 at E3 2018 in June, but for now there's no official announcements.
Related Tags