I can see a pizza-making robot in our very near future, but now Little Caesars has received a new patent for an "automated pizza assembly system". Yeah, a pizza-making robot.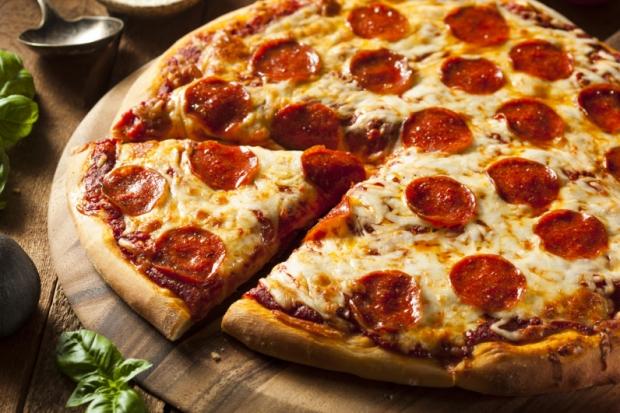 Little Caesars' robot would, according to the patent, be a "robot including a stationary base and an articulating arm having a gripper attached to the end is operable to grip a pizza pan having pizza dough therein". After the robot rotates the pizza pan through "the cheese spreading station" and then the "pepperoni applying station". Automated pizza making, awesome.
You shouldn't expect to walk into Little Caesars anytime soon and watch a robot make your pizza, but for the future (think 10-15 years) we could expect more robotic and autonomous machines making not just our pizzas, but food in general. Robotic kitchen assistants will be a thing in the future.