It looks like Samsung will be taking to the skies in the very near future, with the South Korean electronics giant filing a patent for something they're calling a "flying display device".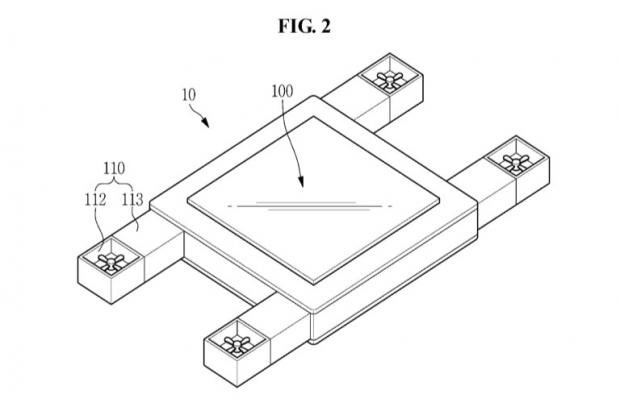 LetsGoDigital spotted the patent which was filed in 2016, and describes a drone-like device that would sport a screen and be capable of streaming video. The Verge has a better idea, where this hovering display could be used for huge advertisements that float in the sky.
Samsung's patent would also see the floating display hovering thanks to four propellers, and it would feature a vibration system, an obstacle detection unit that would pack a camera and sensor that would include motion and accelerometer sensors, and more. As for the display it could be anything from a tablet, laptop, or mobile medical device.
The flying screen would be able to track users' eyes, heads, or hands and could be controlled with movements by your eyes, head, or hands. The system would also be capable of tracking pupils, adjusting the position of the screen depending on which angle you're look at the display from.
We have no idea if this will ever materialize, but it's cool to see Samsung working on devices like this.