Original Diablo designer David Brevik weighs in on Blizzard's Diablo III, and how the game might've been if Blizzard North hadn't been dissolved.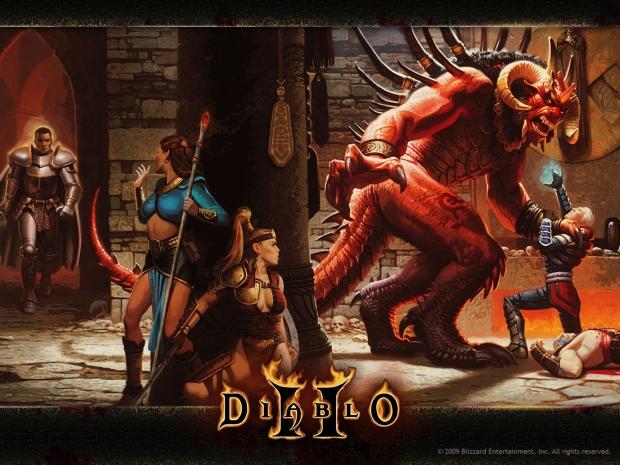 At one point Blizzard North, who had made the original first two classic Diablo games, was making Diablo III...but ultimately its vision was scrapped and restarted. Blizzard eventually delivered a rampantly broken, weird, and jading mess in 2012 with the release of Diablo III on PC that ultimately betrayed the soul of its forebears. But despite its failures, Blizzard turned things around with Reaper of Souls and saved the game while introducing a long-term playtime that both Diablo and Diablo II significantly lacked. So what does David Brevik, who helped shape the franchise as we know it, have to say about Diablo III?
"I thought that they added a lot of really great stuff to it that fleshed it out and made it a much better game than I thought that it was at launch," Brevik said in a recent interview with IGN.
Sadly Brevik also reveals that Blizzard North's Diablo III would've kept that harsh, demonic and gritty-dark art style we've come to expect from Diablo--not the cartoonish look we have today.
"Our art style up north was different than the art style from the guys down [at Blizzard South], and so in a lot of ways it was much more like Diablo II-looking than it was what Diablo III ended up looking like."
I'd love to see--better yet play--Blizzard North's original Diablo III, but some things are just dead and buried.
Meanwhile Blizzard is definitely working on something new Diablo-related but it won't be released any time soon.