It's no surprise that COLORFUL has dived right into the world of Battlegrounds, as it is one of the biggest AIB partners of NVIDIA, and the biggest GeForce GTX 10 seller in China - one of the largest markets for gaming in the world.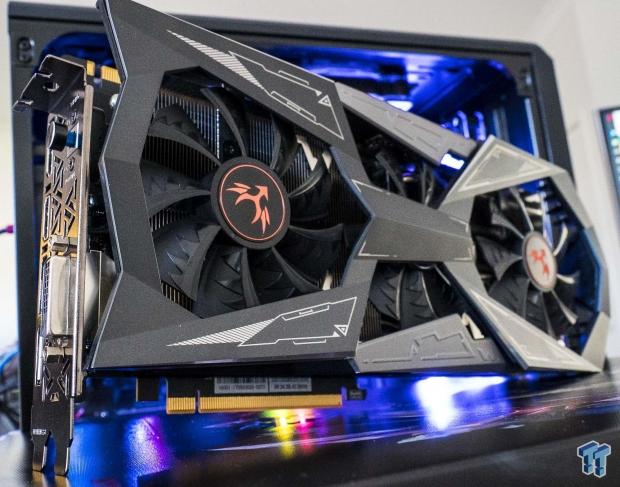 COLORFUL has double downed on the entire PUBG frenzy, with the company releasing a performance chart that tallies up all of COLORFUL's custom GeForce GTX 10 series cards, starting from the GTX 1050 Ti right through to the GTX 1080 Ti.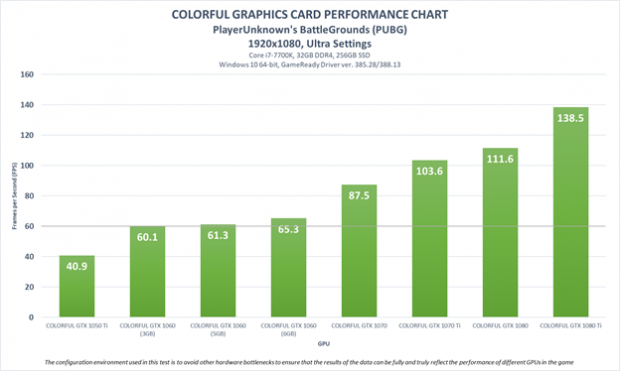 As you can see, starting with the GTX 1060 3GB you can safely play PUBG at 1080p 60FPS on Ultra settings, which is not too damn bad at all. If you're after 120FPS or higher, that is GTX 1080 Ti territory, while the middle of the road GTX 1070 Ti pushes 103FPS average.
COLORFUL won't stop producing graphics cards any time soon, so I'm excited to see what they can do with the GTX 20 series when it debuts in a couple of months time.