AMD will be having a huge year this year, at least in their CPU department, with the release of their refreshed Ryzen CPUs and new 400-series chipsets in a couple of months. But now news is breaking of their upcoming Starship/Mattise CPUs that will be released late this year and early 2019.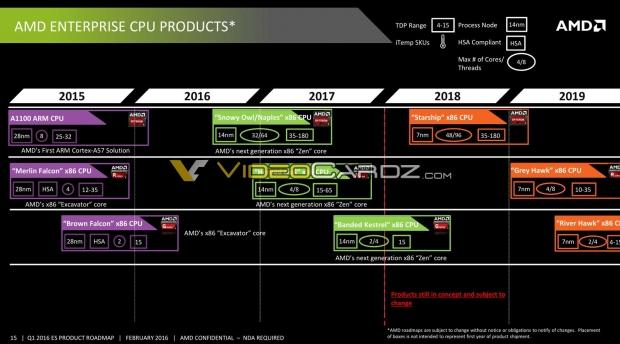 HWINFO is now recognizing a bunch of new CPUs, AMD's upcoming 400-series chipset, and even Intel's upcoming Ice Lake-SP platform. AMD's next-gen Starship CPU is going to be a monster, offering a huge 48C/96T of CPU power rocking the refreshed Zen+ or Zen 2 architecture.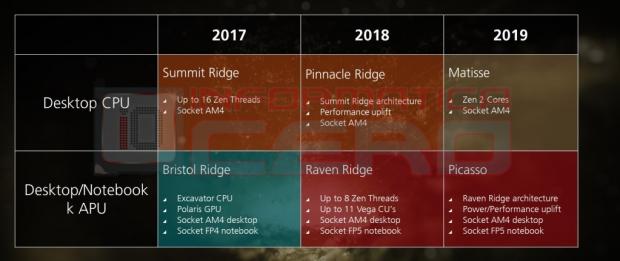 Here's what HWINFO32 and HWINFO64 v5.72 supports:
Added recognition of AMD 400-series chipset.

Improved recognition of Bay Trail steppings.

Enhanced reporting of turbo ratio limits with fused and resolved values (BDX, SKX).

Added option to disable access to Corsair and some Asetek-based coolers.

Added recognition of some future AMD Vega and Navi GPUs.

Added NVIDIA Quadro V100.

Added reporting of GPU VRAM module model for some AMD GPUs.

Fixed enumeration of RAID drives on AMD promontory chipsets.

Fixed disk activity sensor names on some RAID systems.

Enhanced preliminary support of Ice Lake-SP (ICX).

Fixed reporting of Total Memory Encryption feature status in summary.

Added reporting of active memory channels on AMD Zen.

Enhanced monitoring of Intel GPU video decode usage.

Fixed flickering of RTSS OSD in some applications with high framerates.

Added monitoring of Corsair H80i Pro, H100i Pro, H115i Pro and H150i Pro.

Improved enumeration of network adapters.

Enhanced support of AMD Starship, Matisse and Radeon RX Vega M.

Enhanced monitoring of new Intel Compute Card models.

Unified HWiNFO32 and HWiNFO64 packages (universal installer, combined portable).