The engagement model is incredibly lucrative for companies like EA, who typically make billions a year from live services, so don't expect this trend to change any time soon.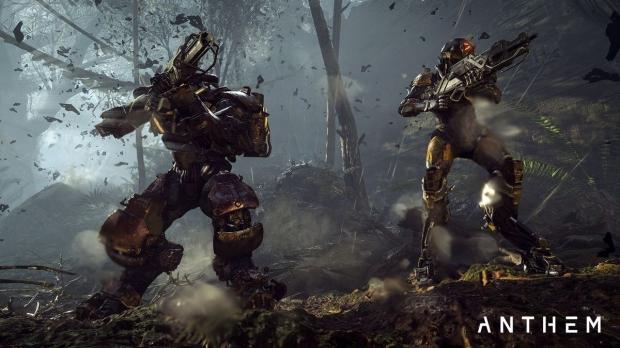 In its recently reported its fiscal Q3'18 earnings, EA once again demonstrates its success with the player engagement strategy. This business model sees a multitude of optional in-game purchases (microtransactions, cosmetics, etc) being riddled into games with key online elements, such as Battlefront II and FIFA, and EA makes quite a bit of cash from this strategy. In fact, in the three month period from October through December 2017 EA made over $700 million from live services, a segment which includes subscriptions, DLC, and microtransactions.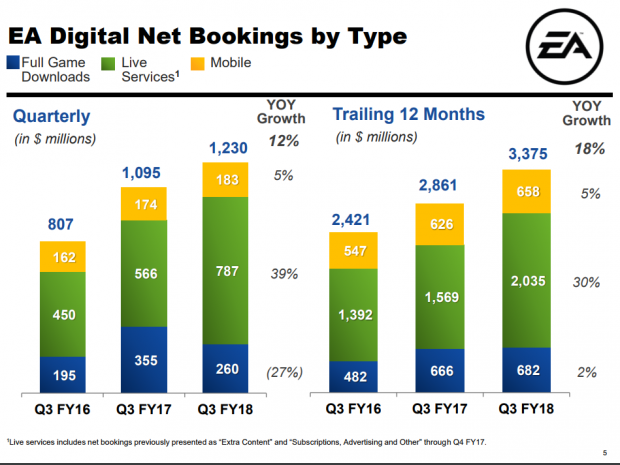 According to EA's CEO Andrew Wilson, this trend isn't going to change: microtransactions are basically here to stay. Despite the big pushback from Battlefront II, in the earnings call Wilson said that the monetization model can basically enhance and expand their games--and he's really not wrong. But what could be construed as wrong is how EA decides to go about implementing their optional purchases.
"Going forward, we believe that live services that include optional digital monetization--when done right--provide a very important element of choice that can extend and enhance these experiences in our games," Wilson said in the call.
"We're committed to continually working with our players for the right experience in each of our games and live services."
Expecting EA to up and quit microtransactions is quite illogical. The company makes far too much money from these services, which, when done right, provide a recurring boon of money. Just take a look at Take-Two Interactive with GTA V if you need an example (or even EA's own FIFA games which print money).
Remember when I said Anthem would have microtransactions? Yeah...that's looking a lot more likely now.