CES 2018 - Samsung has kicked off CES 2018 a little earlier this year with a quick reveal of their next-gen mobile processor, Exynos 8910, which will be a direct competitor to Qualcomm's upcoming Snapdragon 845 that the company detailed last month in Hawaii.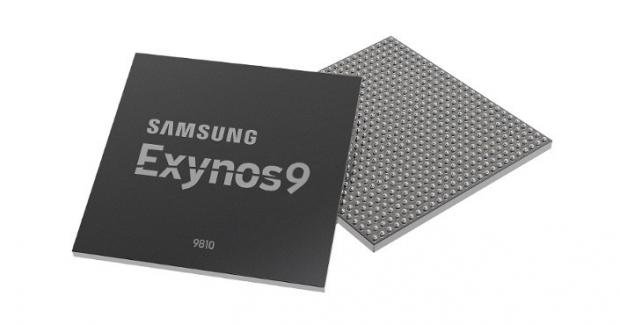 Samsung's new Exynos 9810 processor packs 8 CPU cores that are divided into two CPU clusters, with the first being 4 high-performance CPU cores clocked at 2.9GHz, while the other 4 cores are energy-efficient CPU cores. Samsung says it has made considerable improvements to the CPU architecture, improving cache memory as well.
The company is teasing a huge 2x increase in single-core perofrmance, while there's an even bigger 40% performance jump for multi-core performance compared to its predecessor. Samsung is also tapping neural networks to improve deep learning algorithms, meaning Exynos 9810-powered devices will be even better at recognizing people and specific elements in photos... perfect for the CIA.
Samsung's new Exynos 9810 processor teases what its Galaxy S9/S9+ and even Note 9 might feature: "hybrid face detection" which scans users' faces in 3D. Impressive stuff.
Exynos 9810 also cranks up what camera quality and 4K video recording is capable of, driving 4K video capture at a huge 120FPS - something else we should see on the Galaxy S9/S9+ and Note 9 smartphones later this year.
Inside, we're looking at the Exynos 9810 packing an industry-first Category 18 LTE modem that features 6x carrier aggregation that allows LTE bandwidth to really stretch its wings and reach 1.2Gbps... crazy stuff. There's also 4x4 MIMO and 256-QAM, filling out connectivity for the true enthusiasts.
Samsung has confirmed its new Exynos 9810 processor is in mass production, so we should expect it to power half of its new Galaxy S9/S9+ smartphones in a few months, while Qualcomm's new Snapdragon 845 handles the rest.