Star Wars Battlefront II: dynamic resolution on consoles
Star Wars Battlefront II: 972p upscaled to 1080p on PS4, while Xbox One runs at 900p upscaled to 1000p.

Published Wed, Oct 11 2017 8:46 PM CDT
|
Updated Tue, Nov 3 2020 11:53 AM CST
Now that the Star Wars Battlefront II beta is about to close, DICE have been able to see how their latest first-person shooter will run on gamers' consoles and PCs. As usual, Digital Foundry have put some massive effort into a performance analysis and graphics comparison between various versions of the game.
The PS4 version of Battlefront II will render at 972p but have dynamic resolution scaling up to 1080p, while the slower Xbox One can only render at 900p and upscale to 1000p. Sony's improved PS4 Pro is capable of rendering Star Wars Battlefront II at 1296p with dynamic res scaling bumping it up to 1400p, with Digital Foundry reporting that all versions of the game dip below 60FPS.
The site said: "Just like many of you, we've been playing the Star Wars Battlefront 2 beta over the last few days. We've already gone in-depth on PS4 Pro, but here's how PS4, Xbox One and Pro stack up in terms of resolution, performance and visual feature set".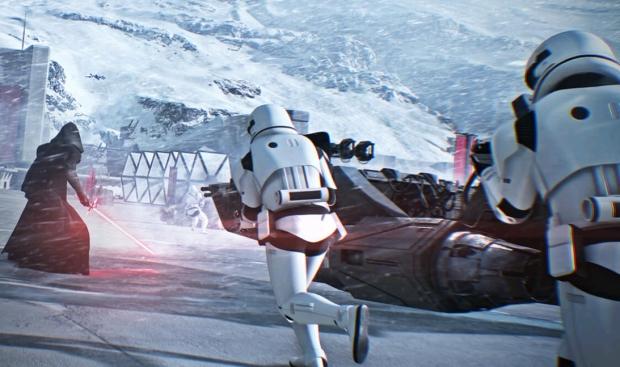 Related Tags