Cosmetic microtransactions fund StarCraft II tourneys
Blizzard to sell StarCraft II skin packs to fund eSports tournament prize pools.

Published Tue, Jul 18 2017 6:18 PM CDT
|
Updated Tue, Nov 3 2020 11:54 AM CST
Blizzard is taking a page out of Valve's playbook to fund StarCraft II eSports tournaments.
With its new War Chest initiative, games titan Blizzard is essentially mimicking Valve's unique interactive Battle Pass monetization program to raise money for competitive StarCraft II competitions. War Chest essentially allows StarCraft II players to purchase cosmetic skin packs via in-game microtransactions and earn exclusive rewards while taking part in an engaging marketing campaign.
Blizzard notes that 25% of all War Chest purchases go directly to StarCraft II eSports ventures. Blizzard will add the first $200,000 raised via War Chest to the BlizzCon 2017 tournament pool making a total prize pool of $700,000.
Official pricing of the skins remains unknown, but the promo video says content is priced "remarkably low". The event will kick off tomorrow, July 19, 2017.
It'll be interesting to see how well this initiative goes, and how much revenue Blizzard can rake in to fund more eSports ventures and future productions and events.
War Chest: BlizzCon 2017 introduces more than 70 new items (spread across three phases), including sprays, emoticons, exclusive portraits, and StarCraft II's first army-wide skins, all for a steeply discounted price.

Learn More: https://blizz.ly/WarChest

Each War Chest begins with a single unit skin and an exclusive portrait. Additional skins are divided into three phases, and can be unlocked by playing Multiplayer or Co-op matches during or after the corresponding phase, until by the end of the challenge you have a full set. Your initial purchase also grants awesome rewards in other Blizzard titles. Check out the full details URL LINK TO SITE

25% of all War Chest purchases go directly to StarCraft II esports. The first $200K will be added to the $500K BlizzCon 2017 prize pool, with any surplus contributing to StarCraft II event production.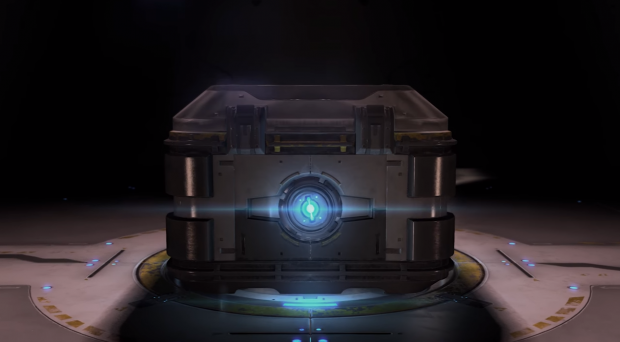 Related Tags