Konami misses opportunity with Castlevania on Netflix
Konami should've released a new Castlevania game or re-release collection to compliment the new Netflix show.
Published Jul 9, 2017 9:21 AM CDT
|
Updated Tue, Nov 3 2020 11:54 AM CST
2 minutes & 49 seconds read time
Konami passed up a rare opportunity to accumulate big sales for its Castlevania series of games.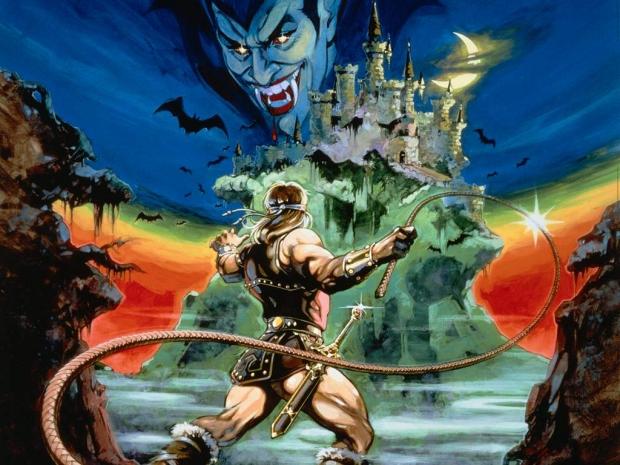 After watching the new Castlevania show on Netflix, I instantly wanted to play a Castlevania game. I'm sure I'm not alone here. The four-episode mini-series pulled us into that gothic world of devils and medieval mayhem, and I found myself wanting to further that experience in the best way I know how: video games.
But alas, Konami made no effort to roll out a new game or experience to commercial take advantage of my nostalgic whims. For millions of people, the Netflix series will be the first time they've experienced the franchise, and without an instantly accessible new product, they might not know where to start to further their experience. And more importantly, if they have to buy new hardware just to play the games, they may simply move on.
This is a mistake on Konami's part.
The Japanese games-maker should've released a new Castlevania game to coincide with this anime series. It wouldn't have taken much and we don't really need a new AAA title: Konami could've just re-released a classic mega-pack of games on PS4, Xbox One, PC and/or Nintendo Switch, or even just released Castlevania's 1-4 on the Switch if there's licensing issues with Nintendo. Konami could've also just re-leased Castlevania Symphony of the Night onto Steam, or re-released the legendary PS One classic in a physical format with a bit of extra content.
The publisher could've done something, anything, to make the most of the massive buzz this series is getting.
But Konami has passed up this rare opportunity to re-invigorate the franchise that'll soon be emboldened by countless new fans.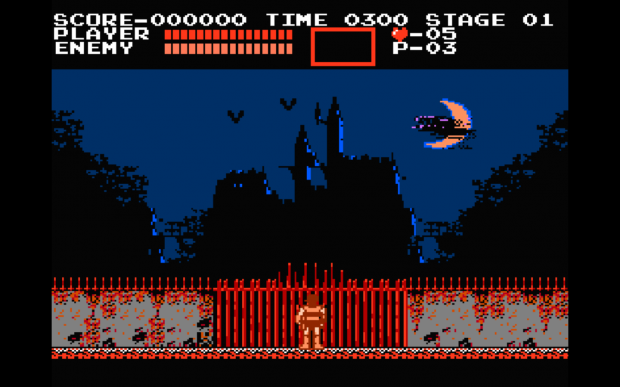 The reason why publishers and games-makers greenlight trans-media content like the recent Castlevania show on Netflix is to raise awareness for a franchise or series, which in turn typically leads to more sales. Everything from comic books, novels, TV shows, feature-length films like Final Fantasy XV Kingsglaive and even apps are all satellites that orbit a big franchise with the aim of getting mainstream attention.
This content is strategically inter-woven into mediums that provide a kind of stand-alone experience that always gravitates back to the main product source, and typically creates more buzz and excitement for the particular origin.
And besides perhaps YouTube, there's almost nothing more mainstream than Netflix. A show on Netflix has the potential to reach up to 100 million people across the globe, and Netflix has already greenlit the second season of the series likely due to strong acclaim.
As it turns out people like Castlevania. They want the series to live on, and they want to experience more of the unique story. After more and more people watch the Netflix series there will be a massive demand for Castlevania games. As a games-maker who's bread and butter is indeed peddling interactive experiences Konami should strike while the iron is hot--the flames of Dracula's inferno are rising and gamers want more.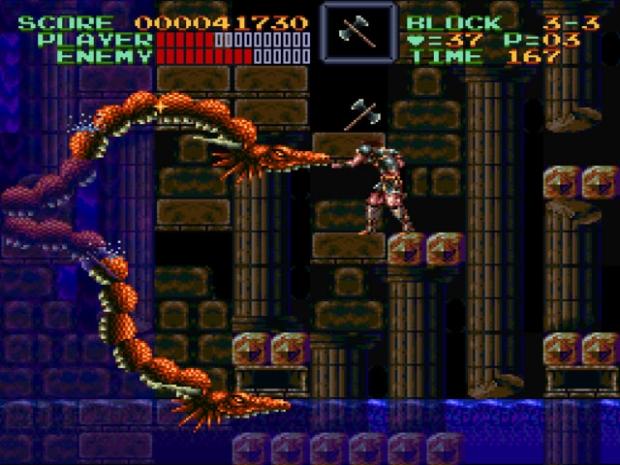 To be fair, though, Konami may be weighing their options and accumulating data before they commit to anything big or even take action with a series of re-releases.
I would love another 2-D side-scrolling Castlevania game, or even my dream "Castlevania Maker" mash-up in the vein of Mario Maker only with Castlevania levels. Of course a mega-pack of retro Castlevania games would do wonders.
Castlevania is up on Netflix!! I hope folks enjoy it! pic.twitter.com/YdozGaBVhn

— Samuel Deats (@SamuelDeats) July 7, 2017
Konami hasn't gotten this far by being completely out of touch with the games market (Silent Hills and Metal Gear notwithstanding).
But I do think the Japanese games-maker needs to do something to commemorate this big event--and make no mistake, the Netflix series is pretty big. Maybe, just maybe, Konami actually does have something planned and they just have announced it yet.
I can only hope. I, like millions of fans across the globe, would love to see Castlevania rise from its grave.
The four-part Castlevania series is now available on Netflix, and it's absolutely fantastic. You should watch it and then fire up your NES or retro console of choice to play some old-school platforming action.
Related Tags