Donald Trump and Vladimir Putin met for the first time this weekend during G20 summit in Germany. And what better way to mark this encounter than with a phone that features images of both presidents together?
Caviar, a Russian company known for special edition phones, mostly iPhones, which feature portraits of the Russian president, has launched a special edition of the modern Nokia 3310 named the Putin-Trump Summit.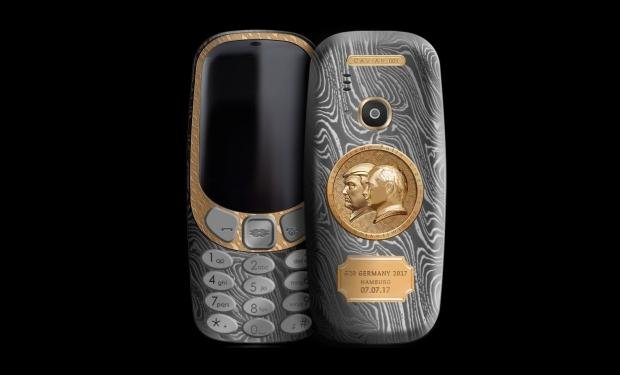 The Caviar Nokia 3310 New Putin-Trump Summit, which is the full name of the phone, features portraits of both Trump and Putin on the back of the phone. There's also an emblem of the G20 summit below the portraits.
The phone comes in a velvet box, and it is on sale in Russia for RUB 149,000, or $2,466.
Other than the special design, the specs of the phone are identical to the modern version of the Nokia 3310 launched earlier this year by HMD Global.