Paradox Interactive has added another strategy games titan to its already potent arsenal of RTS mastery.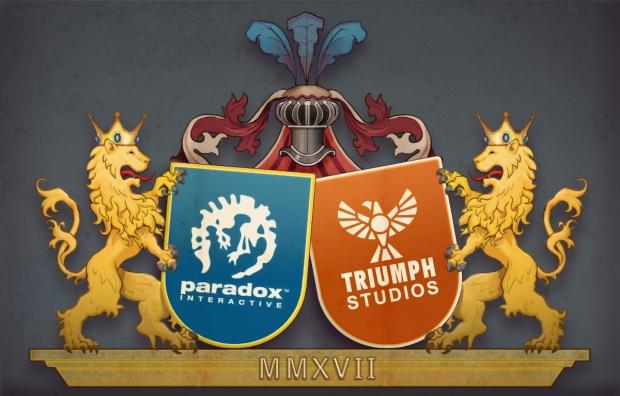 Triumph Studios, the developers behind the long-running Age of Wonders PC strategy game, has been acquired by Swedish publisher Paradox Interactive, joining the banner of acclaimed titles as Europa Universalis, Pillars of Eternity, and Crusader Kings. Paradox confirms that the acquisition is essentially in name only and is less of an acquisition and more of a kind of long-term partnership.
Triumph's full development team and executive leadership will stay on, including the original co-founders Lennart Sas and Arno van Wingerden, and all of the studio's current projects will continue and be fully published by Paradox Interactive.
"We have been approached by others before with an interest to acquire us, but this is not merely a business transaction for us. This is a liaison with a partner that can help us grow sustainably by ensuring the stability and continuity needed for us to do more of what we do best - develop some of the best turn-based strategy games on the market today," said Lennart Sas, CEO and co-founder of Triumph Studios.
"Paradox is a good match for us both culturally and games-wise. They get it. It's as simple as that, and we are extremely excited about the acquisition."
Triumph's founder Lennart Sas says that the studio has been working on a new project for the last two years, and teases a "new Age of Wonders dawns today" when describing the partnership.
We're confident the alliance with Paradox will be a strong decades-long journey into a new era of strategy PC gaming.
Check Triumph's official update for more info on the acquisition, or view the press release here.
"We are super excited to bring you the news that Triumph Studios has been acquired by Paradox Interactive.

"Our Triumph adventure began 20 years ago, taking us from the first Age of Wonders strategy game to the Action RPG series Overlord, and back to our turn-based roots again. We have created the sort of original games that we ourselves craved, and that we wanted to share with a like-minded audience.

"Triumph's games are genre-defying, can be experienced with other people, appeal to the inner nerd and somehow all involve conquering the world in some fashion.

"Throughout our history we have worked with varying degrees of independence, from full-on indie to close cooperation with publishers. After self-publishing Age of Wonders 3, which creatively and commercially turned out tremendously well, we realized that development - in close relation to our fans - is the thing that we care about most.

"Additionally, the games market is constantly evolving and we drew the conclusion that expanding our publishing efforts for the limited number of games we release would be inefficient.

"So we were super excited when Paradox proposed joining their family. As one of the world's premier publishers - and developers - of strategy games, they really understand the type of games we make.

"The have specialized, highly skilled personnel to complement our activities: from marketing and PR, to QA, localization and of course development itself. Many of us are huge fans of Paradox games, so we're very much looking forward to sharing knowledge with their renowned Grand Strategy developers.

"As a development studio we will keep on flying our own flag, but with the help of Paradox and the continued support of you -our fans- we'll be able to take our games to another level, and contribute to the continued development of a strategy powerhouse.

"We just can't wait to reveal to you what we've been cooking up over the last two years.

"Thanks for all your support. A new Age of Wonders dawns today, the future for strategy games has never looked better!"

-- Arno, Lennart and the Triumph Team