Xbox One X isn't for everyone, says Microsoft
Microsoft's new $499 Xbox One X is a premium console that isn't targeted at regular consumers.

Published Sat, Jun 17 2017 6:23 PM CDT
|
Updated Tue, Nov 3 2020 11:55 AM CST
E3 2017 - Xbox division head Phil Spencer says that Microsoft's new $499 Xbox One X isn't for everyone--it's for those experienced players who want the best console hardware available, and want to push 4K gaming and play today's games at the best possible performance.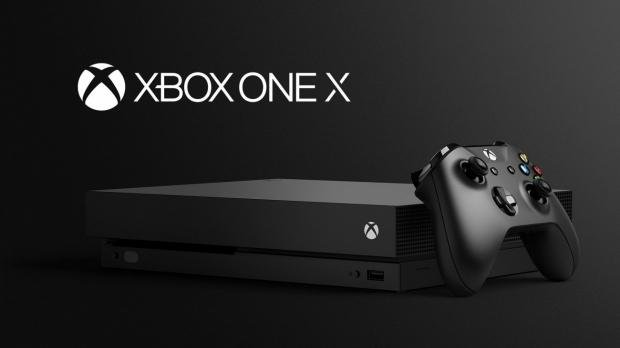 "The Xbox One X is a console so it's for someone who wants to play video games in a console environment, and it's for someone who wants the best console out there and a premium console experience. It's not for everybody. Just like the Elite controllers--they're not for everybody. Everyone shouldn't spend $150 on a controller," Xbox executive Phil Spencer said in a recent interview with Giant Bomb.
"The Xbox One X is for the gamer who's experienced, whether they're a PC gamer or a current-gen console gamer, and they want the best console experience available."
Read Also: Why Xbox doesn't mandate 60FPS on Xbox One X
Xbox One X confirmed specs
SoC: Highly customized 360mm² AMD System-on-Chip built on 16nm FinFET
GPU: Polaris-derived GPU with 40 Compute Units at 1172MHz, 6TFLOPs of Compute Performance
CPU: Custom x86 "Jaguar Evolved" 8-core CPU at 2.3GHz, 4MB L2 cache
Memory: 12GB GDDR5 memory with 326GB/s bandwidth (12x 6.8GHz modules on a 384-bit bus)
Storage: 1TB 2.5-inch HDD
Media: 4K UHD Blu-ray player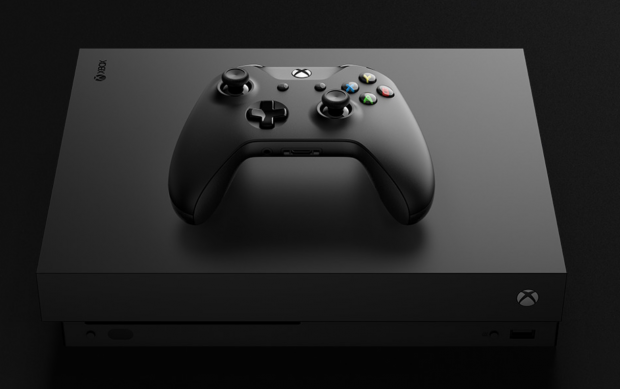 At $499, Microsoft's new Xbox One X is the top-tier system in terms of horsepower on the console market today. With its power and price point, the system is marketed towards the high-end sector, and establishes a brand new enthusiast market for console gaming.
The system leverages higher-end hardware that's been significantly customized and tweaked to enable native 4K gaming at 60FPS thanks to its 6TFLOPs Polaris-derived GPU, 2.37GHz "Jaguar Evolved" CPU, huge suite of 12GB GDDR5 RAM (9GB of which is accessible to games) clocked at 326GB/sec, and other specifications including HDR support and even future-proofed with FreeSync 2 support.
All of the components have been supercharged, optimized and customized to work in tandem with one another--from the 1TB hybrid drive to the 12GB of GDDR5 RAM and the new Scorpio Engine on the 16nm-based custom AMD SoC. The Xbox One X even features a highly optimized power mode that scales the power needs on a hardware level called the Hovis Method.
But even with all of this horsepower, there's no guarantee that every game will run at native 4K with 60 frames-per-second. Each developer is free to use the console's power as they see fit.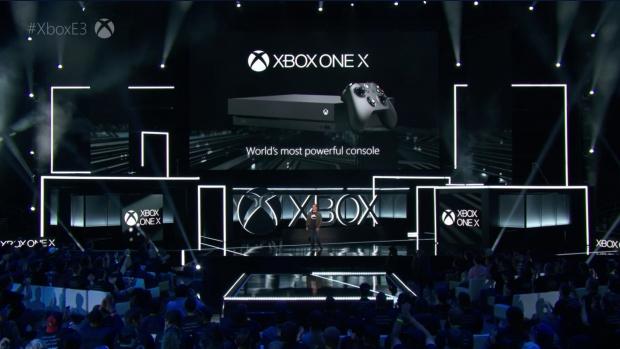 "That was explicit in the beginning for the design of the Xbox One X was a native 4K console that can hit frame rates that the developers wanted to hit. Some of them will hit 60, some of them will do 30, some will do checkboarding and their games will look amazing. That's the target for the platform: let the developers do the work that they're going to do."
Spencer goes on to say that the Xbox One X is meant for those who want the very best their particular subscribed platform has to offer.
"There are gamers who go out and buy a PS4 Pro or a Titan X and want the best console experience their ecosystem offers, and I wanted to make sure the best we had to offer on an Xbox One console was the best console hardware that anybody is building right now.
"We wanted to make sure Xbox One X was capable of running games at native 4K--but not every game will. But we wanted to give the tools, the technology, and the horsepower to do that."
The $499 price point might be daunting to some, and Microsoft has since revealed it doesn't make an actual profit on the Xbox One X at that price. At $249, Spencer says he expects to sell more Xbox One S models than the $499 high-end Xbox One X.
"Next year we're going to sell a lot more Xbox One S consoles over the X, there's no doubt. But we knew that all along and we planned for it," he said.
The Xbox One X launches on November 7, 2017 for $499.
Related Tags