ARK: Survival Evolved will be fully released on August 8
ARK: Survival Evolved will leave Steam Early Access, and be fully released on August 8.

Published Wed, Jun 14 2017 9:46 PM CDT
|
Updated Tue, Nov 3 2020 11:55 AM CST
After two years as a Steam Early Access title, ARK: Survival Evolved will be released as a finished game on August 8, says developer Studio Wildcard.
The developer added: "The past two years have been one heck of a journey! Millions of ARK players worldwide have built gigantic bases, captured and trained armies of dinosaurs, crafted armories full of weapons and eaten billion of pounds of berries. With your help, we're now about to reach the completion of core content for ARK: Survival Evolved and release the full game to the world! That was just the beginning; now we'll be entering the next phase of our journey. Players who have been with us throughout this early access program and were excited with the launch of each update, have even more reason to be excited! ARK is going to become even more fun with surprise new content at launch and beyond, as we continue to have a massive amount of additional gameplay, creatures, and story elements in the works".
The world of ARK: Survival Evolved is already huge, but the game's first official mod is now here for Steam gamers - with Ragnarok featuring a massive 144sq kilometer map, designed to be explored in the many ways you can traverse the land. The ocean has its own ecosystem, with distinct variations of the former ARK creatures... as well as a new creature exclusive to Ragnarok.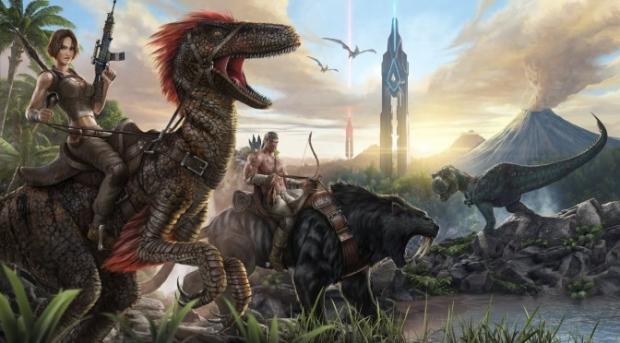 Related Tags