NASA shows Mars 2020 rover concept
Mars 2020 is targeted for launch in July/August 2020.
Published Wed, May 24 2017 10:31 AM CDT
|
Updated Tue, Nov 3 2020 11:55 AM CST
NASA has published an artist' concept of the Mars 2020 rover, which should join Opportunity and Curiosity rover on the Red Planet in 2020.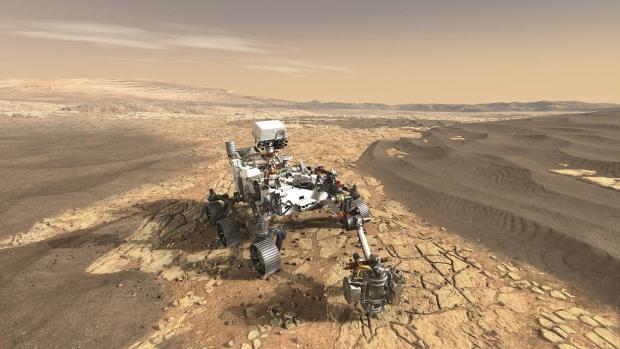 The Mars 2020 rover is intended to investigate an astrobiological relevant ancient environment on Mars, investigate its surface geological processes and history, including the assessment of its past habitability, the possibility of past life on Mars, and a potential for preservation of biosignatures within accessible geological materials.
The Mars 2020 rover introduces a drill that can collect core samples of the most promising rocks and soils and set them aside on the surface of Mars. A future mission could potentially return these samples to Earth.
The rover was announced by NASA on December 4th, 2012 at the fall meeting of the American Geophysical Union in San Francisco.
Mars 2020 is targeted for launch in July/August 2020, aboard an Atlas V 541 rocket from Space Launch Complex 41 at Cape Canaveral Air Force Station in Florida.
Related Tags