Xbox is no longer just about gaming--in fact, it hasn't been for a long time, the same way the games industry is less about actual gaming and more about recurrent profits via live services, engagement, and social infrastructures. Xbox is more diverse now and offers a more widespread social ecosystem via Xbox LIVE where players meet up, interact, play, share and feel rewarded, and even enjoy cross-platform features via Windows 10 PCs. At Microsoft's Financial Analyst Briefing 2017, Xbox division head Phil Spencer reveals how Xbox LIVE's social ecosystem serves as the core for Xbox business as a whole.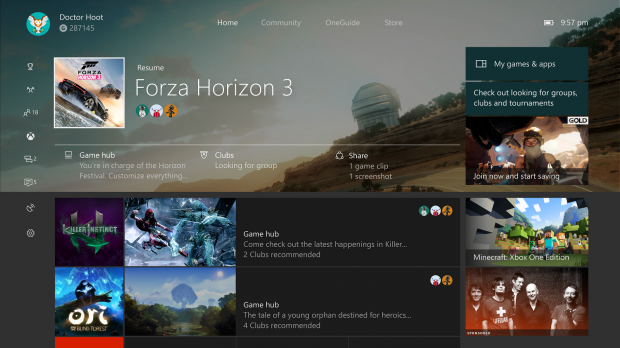 Microsoft's Xbox LIVE marketplace doesn't just make its money by selling games. In fact, the network sells something more important than digital content: digital engagement, also known as the bread and butter for juggernaut publishers like EA, Activsion, and Ubisoft. In its own way, engagement is a form of currency as it directly feeds a tried and true turntable formula that consistently generates revenue streams.
Microsoft has tapped its own games as a service model via Xbox LIVE, and has incorporated it within both consoles and PCs for maximum effect. But this model isn't just about peddling digital content--it's about selling an experience, bottling an online digital experience that keeps the wheel-cycle turning, and social interactivity as at the core of this. This is something that all digital games providers strive to achieve, and Microsoft has honed this advantage to a fine edge. Outside of Windows integration, this is Xbox LIVE's major asset over Sony's PlayStation Network: a wide over-arcing social network that incorporates the engagement cycle, which rotates game experiences, social interactions, monetization via advertisements, and millions of active users in a lucrative subscription plan that has a life of its own.
"Our major asset is our customers, and the engagement they put into Xbox LIVE."
Xbox division head Phil Spencer talks about the key ways Microsoft currently monetizes the Xbox LIVE platform, showing us exactly how the company earned a billion dollars in monetization in 2016.
Spencer outlined a clear path called the gamer's journey to illustrate the basic core cycle that powers Xbox LIVE monetization.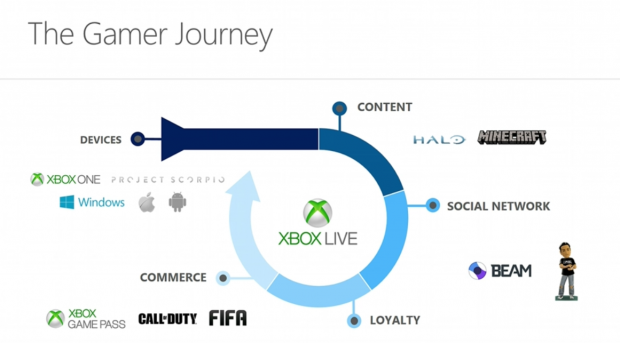 1. Devices - At the beginning, Spencer shows that consumers funnel into the gamer's path via a number of device avenues like smartphones, TVs, and PCs, and a variety of different influences advertisements, streams, commercials, reviews, etc pull consumers into the stream.
2. Content - Consumers, Spencer affirms, are drawn in by great content, and says first-party IPs like Halo, Forza and Minecraft why people buy Xbox hardware.
3. Social Networks - As gamers play content and interact with friends and other players, they drive usage into the Xbox LIVE social network ecosystem. This drives engagement via daily active users. "That's where people become sticky," Spencer said.
"They make friend connections across our network, and the entitlements of the content that they own live in our social network.
4. Loyalty - These entitlements (investments via games library purchases, time spent/game saves that live in the cloud, and achievements) and social interactions build strong loyalty within gamers and the community.
"This is the typical engagement cycle. Consumers invest in who they are, they invest in their persona. They are very sticky in your network."
Spencer outlines how Xbox LIVE is used as a digital hangout for friends, offering an interactive experience that doesn't always fall in line with multiplayer gaming. Gamers essentially use Xbox LIVE as a way to stay connected, almost like Skype, as well as playing games and sharing experiences.
"Xbox LIVE becomes where their digital friends live, and where they stay connected to them."
5. Commerce - All of this, Spencer says, builds commerce, which attracts developers and new experiences. This in turn starts the cycle anew at an accelerated rate.
"Once the commerce flywheel starts going a beautiful thing happens. New content developers start coming into your cycle and start bringing new games to your network. And the cycle starts all over again. New hits get created in your flywheel, and the flywheel accelerates."
But this five-point cycle is leaving out one of gaming's biggest and most lucrative platforms: mobile devices.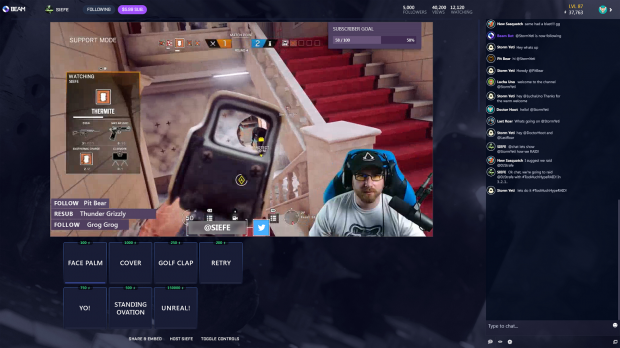 Mobile spectatorship and engagement-building interactive livestreams
Xbox LIVE only just recently transitioned over to PC via Windows 10, bridging the gap between those major games platforms. Mobile users are typically the entry point that exists outside of the loop, but as the games industry's most accessible and soon-to-be most profitable platform (Newzoo predicts mobile gaming will be worth $64.9 billion by 2020) it's integral that Microsoft finds a way to incorporate mobile devices.
How can Microsoft fold mobile users into this formula?
The same way that key industry movers are solving this problem: monetized broadcasts and spectatorship.
"How do we get people on iOS and Android to connect into our gaming network? If you look at game broadcasts, usually half of the viewership is on a mobile device. This is someone who's actually watching gameplay on a mobile device, and we have a clear opportunity there to connect this cycle and actually make those monetized engaged customers in our graph."
Minecraft and Microsoft's Beam interactive livestreaming service were specifically outlined as key examples of content that not only branches out to mobile devices as an actual gaming experience, but also engages spectators of game broadcasts in key ways. Minecraft in of itself is a social phenomenon that's bred a multi-billion dollar franchise for Microsoft, and the company wasted no time finding unique ways to continue monetization while also driving up core engagement levels.
Like its competitor Twitch.tv, Beam is cross-platform so mobile users can spectate on-the-go. Also like Twitch, Beam rewards partnered streamers with a chunk of the profits earned by viewer subscriptions. In fact Beam partners earn 50% of the subscriptions.
Viewers pay subscription fees such as $5.99 to get access to the streamer's full channel of content rather than just the then-livestreamed broadcast.
But unlike Twitch, viewers can actually "play" alongside streamers by interacting with them in key ways, tapping that rich vein of social engagement while also folding mobile devices into the cycle to boot.
As viewers watch streams they earn EXP that are traded in for Sparks, which can then be spent to interact with the broadcaster's stream to add a community-driven effect. Viewers can only earn EXP to spend on Sparks if they watch streams with AdBlock off, ensuring Microsoft can pull in advertisement cash.
Minecraft organically folds into the Beam livestream service as a source for streams and a source for games, making in a win-win for Microsoft. Technically any of its first-party games could be included, but Minecraft enjoys a much more popular stance.
The next money-making strategy has to do with avatars, which Microsoft has monetized down to a science with a kind of psychological element.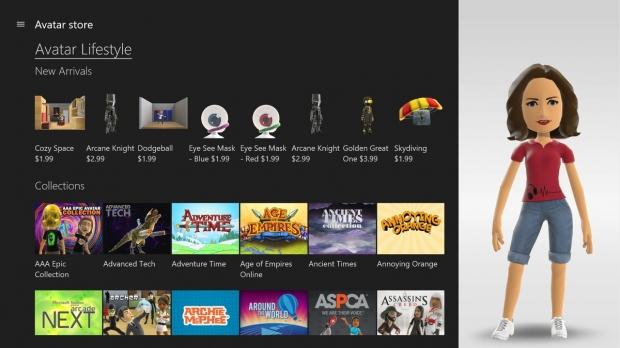 Monetizing Avatars
Phil Spencer says that Xbox avatars are a player's digital identity within Xbox LIVE. And he's not wrong--the avatar system was specifically designed to bring a new level of customization to a player's local persona and foster that critical identity point that in turn builds social interactions and loyalty.
This builds an individual player's identity within the brand and online platform that represents them wherever they go, and becomes a reflection of everything they do and everyone they play or interact with.
"Avatars not only became something that everyone participated in, but it also became a really good business in selling avatar items. I could buy a t-shirt of my favorite football team on my avatar, and then that becomes my digital persona."
"This is how we think about it: monetization drives developer power because developers want to come where monetized customers are."
Spencer continues by saying that developers have figured out key ways to monetize every single step on the cycle, including the nebulous "tail" end of the spectrum.
"The great thing that we see is that developers have not only figured out how to sell frontline games on Xbox LIVE, but monetize into the tail. So as engagement is going up on this games, the monetization is also going up. The fundamental way a games company drives their business is about monetizing high-value engagement on the network, and Xbox LIVE is the core of that."
There's a fair bit more to Microsoft's Xbox strategies, but this is the general gist of it. We hope that this coverage has illuminated how Xbox LIVE is the core of the Xbox division, not actual Xbox hardware, and helped explain why Microsoft is making the moves it's making.