Call of Duty WWII features Nazi Zombies story co-op mode
Nazi zombies return in Call of Duty: WWIi.

Published Wed, Apr 26 2017 1:23 PM CDT
|
Updated Tue, Nov 3 2020 11:55 AM CST
World at War's infamous Nazi zombies mode makes a triumphant return in Sledgehammer Games' new Call of Duty: WWII.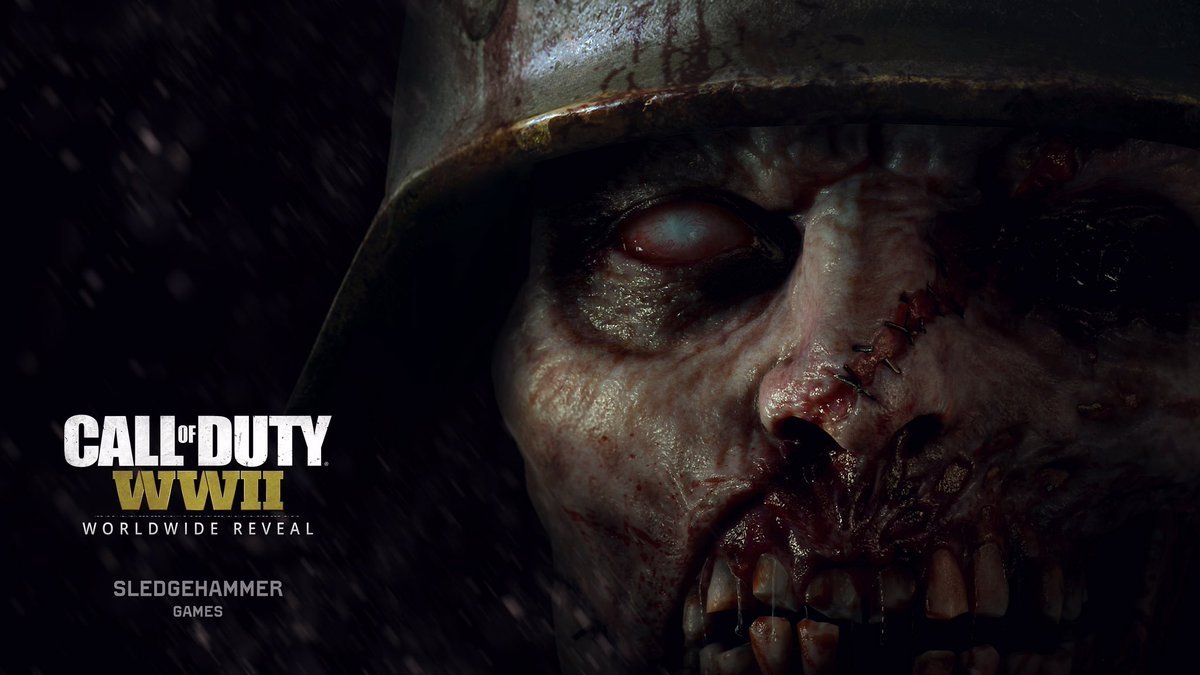 Activision and Sledgehammer Games promise that Call of Duty: WWII's campaign will be visceral, gritty, and exhibit the tight-knit bonds of the 1st Infantry Division during World War II, but what about multiplayer? What about the narrative-driven co-op mode? As it turns out, that new co-op mode is Sledgehammer's unique take on Nazi Zombies.
"The definitive World War II next generation experience also introduces Nazi Zombies, an all-new cooperative mode featuring a unique standalone storyline set during World War II that's full of unexpected, adrenaline-pumping action," Activision's latest press release reveals.
Multiplayer will follow the same European Theater focus between 1944 and 1945, and will likely take place in many of the same regions as the singleplayer campaign. We should also see Nazi Zombies follow the same formula as well.
Call of Duty WII's multiplayer is set around "grounded, fast-paced action featuring an arsenal of authentic weapons and equipment," and introduces a new create-a-class feature called Divisions. Sledgehammer also creates a new mode called War, which could be an all-out wide-scale battle with up to 32 players. There's also Headquarters, a nexus where the Call of Duty online community can come together and interact.
Activision will drop new details on Nazi Zombies at E3 2017 in June.
Call of Duty WWII releases on November 3, 2017 with a $40 season pass, and all pre-orders grant access to a private beta that will be held later on. PS4 owners get a head-start on the beta.
Related Tags